The best 25 things to do in Kyoto at night
The following two tabs change content below.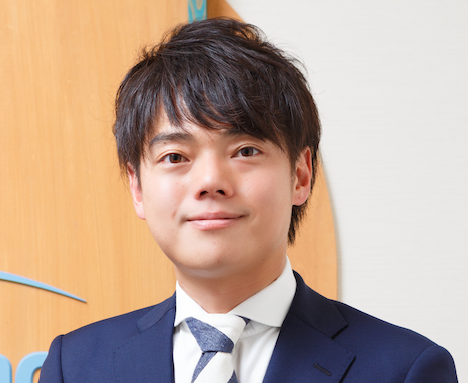 S-fleage
S-fleage is a Kyoto-based company. We are proud to introduce the charms of Kyoto to the world. We hope this article will help you to experience Kyoto.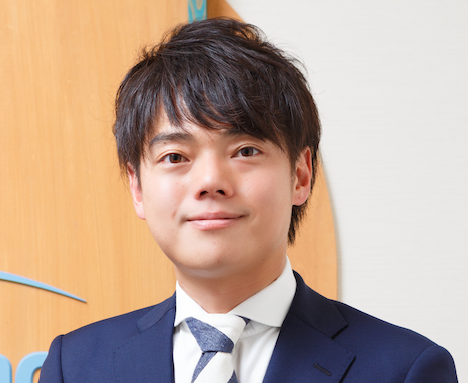 Kyoto has mysterious energy at nighttime. The night skyline view from Kyoto Station, the lantern-lit streets of Gion, and the delicious foods at the late-night restaurants of Pontocho all make Kyoto a must-see location at night!
Kyoto is kept alive at night with some of Japan's leading nightclubs and nighttime illuminations! This article will show you how and where to find them all! Everything from night views to food will be covered.
Simple returning to your hotel at the end of the day can be a bit of a drag, so don't miss out on Kyoto's unique nighttime features!
The 3 spots to enjoy Kyoto at Night
Kyoto does not just stop once all the lights go out. In fact, Kyoto has some amazing, unique nightspots that most tourists do not know about. The great thing about both of the sights below is that they are completely free to witness!
Watching the Sunset from Kodai-ji
Kodai-ji is a beautiful temple in its own right, but what is really special is the view from the temple's car park. At just the right time, you will be able to see the jaw-droppingly beautiful sunset fall over Kyoto. Once more, the sunset falls behind Yasaka Pagoda, making for one of the best photo spots in all of Kyoto! The beautiful lights and tones also give a very peaceful atmosphere to the great Buddha statue next to the temple grounds. Japan may be known as "the land of the rising sun", but this is one sight you absolutely do not want to miss!
Address: 526 Shimogawara-Cho, Higashiyama-Ku, Kyoto,605-0825 Japan
Kyoto Station
Kyoto Station is so much more than a place for transport. Right in front of the station is the famous Kyoto Tower: a tall spire that stands out among the temples and shrines. At night, Kyoto Tower lights up against the night sky in an array of colors from the standard white to blue or red. It is quite the sight to behold, and something a little different from the usual Kyoto tourist spots. If you venture on into the station itself and make your way up the big illuminated stairs, you can catch an amazing night view of the city. If you time it right, you may be able to catch the sunset alongside Kyoto Tower with a great view of the city as a whole.
Address: Higashishiokoji Kamadonocho, Shimogyo Ward, Kyoto, Japan
The 5 spots enjoy Walking Around and Enjoying Moonlit Kyoto to the Fullest
Walking around Kyoto at night can allow one to experience so much that cannot be done during the day.
Kamogawa
The Kamogawa River runs right through Kyoto, and its banks are thriving with entertainment and activity. When it comes to chilling out and relaxing, there is no better place in all of Kyoto. After an evening of drinking, I suggest you unwind on the banks along with some friends and snacks and enjoy the sights and sounds of those who are singing and playing. The lights and sounds are also the perfect atmospheres for those on a date! In winter it can be too cold unless you wear many layers, but during the spring and summer months, it is great!
Access: Exit 3 or 4 of Gion-Shijo Station and descend to the riverbank by the Shijo Bridge.
Miyagawacho
Miyagawacho, meaning "Shrine River" is one of the major Geisha districts in Kyoto. Located on the banks of the Kamogawa River, this entertainment area is almost as big as Gion. If you are lucky, you may spot a Geisha or Maiko wandering around the quaint streets. At night, the lanterns that line the streets are amazing and make for some beautiful photographs. 
Address: Miyakawa-cho Dori, 605-0801, 4-chōme Miyagawasuji, Higashiyama-ku, Kyōto-shi, Kyōto-fu 605-0801

Access: A 5-minute walk from Gion Shijo Station.
Pontocho
Pontocho is a charming, traditionally placed with beautiful machiya, or wooden townhouses, lining the streets. It is also an area that boasts some of the most luxurious and best restaurants in all of Kyoto. At night, the streets transform into a serene environment: lanterns that hug the edges of the winding streets light up. It is certainly a pleasant surprise for those exiting a restaurant after an evening meal. I strongly suggest you dine in Pontocho at least once during your stay in the city to truly feel the culture and tradition of this historical place.
Address:〒604-8016 Kyōto-fu, Kyōto-shi, Nakagyō-ku, Nabeyachō, Shimokorikimachi196−1

Access: A 5-minute walk from Gion Shijo Station.
Gion
Gion's bustling streets are crowded with tourists during the day, but all that changes at night. The streets contain some of Japan's most famous restaurants, and there are many establishments that offer visitors the once-in-a-lifetime chance to experience a pleasant moment with some Maiko and Geisha. In fact, this area is the number one place where you can witness them, and they are often moving around at night. One of the best shrines in Kyoto, Yasaka Shrine, is located on the outskirts of Gion. If you go there at night, it will be free of the huge tourist crowds, and the hundreds of lanterns will be lit up!
Address: Higashiyama-ku, Kyōto-shi, Kyōto-fu

Access: A 5-minute walk from Gion Shijo Station.
Nishiki Market
Nishiki Market is a great place for those who wish to see, smell and taste many different kinds of Japanese and Kyoto delicacies. The narrow alleyway has over 100 food stalls all selling everything from tiny octopuses on a stick to traditional Japanese confectionary. It is very interesting to feel the energy and business of the market while you walk around and eat in the evening. Many stalls have free samples available to try if you are not sure about some food, so go down and explore!
Address:Nakauoyacho, Nakagyo Ward, Kyoto, 604-8045

Access: A 5-minute walk from Kawaramachi Station
If you are interested in Nishiki market, please check here:
Top 7 foods that you should eat at Nishiki market
Eating Dinner at Delicious Kyoto Restaurants and Bars
Some of Kyoto's restaurants are the best on offer in Japan and should not be missed during your Japan trip!
Recommended Restaurants
Ton Shabu Hide
Ton Shabu Hide is a restaurant that specializes in shabu-shabu: thinly sliced meat pieces that are boiled in water along with vegetables and served with dipping sauces. It is the perfect places for meat lovers as it serves all-you-can-eat courses in a traditional building in the heart of Kyoto.
Address: Maeda Building 2F, 226 Takazaimokucho, Shijo Kudaru, Takakuradori, Shimogyo-Ku, Kyoto-shi, Kyoto-fu

Price: 4,000 to 5,000 yen for dinner
Hours: 17:00 to 24:00

Kappa Sushi
Kappa Sushi in Pontocho offers guests the chance to try authentic, fresh, Edo-style sushi, all while enjoying the beautiful view of the Kamogawa River. For those of you that are not a fan of sushi, there is also a kaiseki course available with many types of Japanese alcohol and soft drinks. If you come in summer, you will be able to enjoy your meal on the kawadoko: a wooden floor placed over or beside the river. This will allow you to keep cool and truly immerse yourself in Kyoto's beautiful nature.
Address: 160 Matsumotocho, Nakagyo-Ku, Kyoto 604-0982

Budget: 4,800yen for dinner
Opening times: 17:00-24:00 (L.O. 23:30) Monday to Sunday
How to pay: American Express, JCB
URL: https://kappasushi.gorp.jp
If you are interested in the vegetarian restaurants, please check here:
The 20 Best Restaurants and Cafe with Vegetarian Menu in Kyoto
Recommended Bars
the Kyoto Tower Sky Lounge
The Kyoto Tower Sky Lounge is a great place for drinks. It offers an impressive view of Kyoto, which is completely lit up at nighttime. The bar windows themselves are bathed in a lovely blue light that gives the perfect atmosphere to the bar. The Lounge has everything from beer to margaritas, so it is perfect for those who wish to try many kinds of drinks. I recommend the Kyoto Tower Sky Lounge for a date with your significant other. Don't forget to go up to the observatory at the top of Kyoto Tower and take some great pictures.
Address:〒600-8216 Kyoto, Shimogyo Ward, Higashishiokojicho, 721-1 3F  Kyoto tower Observation Deck

Access: Located just in front of Kyoto Station

Opening Hours: 18:00 to 23:00 (LO/22:30)


URL:https://www.keihanhotels-resorts.co.jp/kyoto-tower/en/floorguide.html#kuu
in the moon
In the moon is an open-top roof bar located in central Kyoto just next to Gion Shijo Station. It offers some impressive views of downtown Kyoto and the nearby Kamogawa River. I recommend you go there during the spring or summer months, as the winter nights may be a little chilly. The lighting from the streets below is very beautiful, so don't forget your cameras!
Address:〒605-0075 Kyōto-fu, Kyōto-shi, Higashiyama-ku, Nakanochō, 200 RF Kamogawa-Building

Access: A 2-minute walk from Gion Shijo Station
Hours: 17:00 to 23:30
URL: http://inthesoup.jp/
Finlandia Bar
The Finlandia Bar is, as the name implies, a Finland-inspired bar located very close to Gion Shijo Station in downtown Kyoto. The outside of the building is designed to look like a traditional Japanese building, but inside there is an impressively modern wooden bar before a wall of alcohol bottles. The mood of this place is that of a very high-class bar and is a bit more unique than you typical Kyoto bars. It is a nice place to relax after your evening meal.
Address:〒605-0074 Kyōto-fu, Kyōto-shi, Higashiyama-ku, Gionmachi Minamigawa

Access: A 5-minute walk from Gion Shijo Station
Hours: 18:00 to 03:00
URL: http://finlandiabar.com/index.html
The Top 9 Sightseeing spots to Visit at Night
Kyoto has so many great places that light up at night. Don't miss out!
Yasaka Shrine
The Yasaka Shrine in Gion is a beautiful place to visit at night. The shrine grounds are dotted with traditional Japanese lanterns that light up stunningly at night. The gate and pathway through the shrine light up, and if you follow the lights inside, you will be greeted with a beautiful spectacle. The middle of the shrine will be bathed in gold as the lanterns on the large shrine building in the middle all light up at once. This particular place is open 24/7, so the later you come, the less people there will be. This 1,400-year-old shrine is one of the best in Kyoto, and if you come to Kyoto in the early summer, you may be able to witness the Gion Matsuri there.
Address: 625 Gionmachi Kitagawa, Higashiyama Ward, Kyoto, 605-0073

Access: A 10-minute walk from Gion Shijo Station

Fushimi Inari Shrine
This 1,300-year-old shrine is one of the most famous in the entire world. It is the shrine with the 10,000 shrine gates, or torii, which will grant you wishes if you walk through them. It is truly one of the most beautiful sights in all of Japan and, whether you visit at night or during the day, is a must-see location. At night, however, the pathways leading up to the shrines found higher up in the mountain are lit up by traditional lanterns. It can get really spooky and cool the further up you go, and few tourists go up at night, leading to some great photo opportunities. It is open 24/7 and is completely free to enter the shrine grounds. You should definitely visit Fushimi Inari at night if you are coming to Kyoto in July because the shrine entrance and gate is lit up during this time. The festivals in Kyoto around this time mean that, from 18:00, the many lanterns dotting the entrance all light up, giving a truly breath-taking sight!
Address: 68 Fukakusa Yabunouchicho, Fushimi Ward, Kyoto, 612-0882
Closest Station: Fushimi Station
Eikan-do Zenrin-ji
This is a large Buddhist temple in Kyoto that has an impressive temple garden and pond. The best time to visit this temple is during the fall season, as the trees lining the pond all turn a bright red color. At night, their impressive sights become even more beautiful as the whole garden is lit up. This causes an amazing reflection to be cask upon the pond and allows for some really good photographs to be taken. In the middle of the pond is a lovely traditional bridge, so I recommend you get a nice picture of that to truly capture the feeling of Kyoto. Don't forget to get a picture of the pagoda high above the trees on the slope too!
Address: 48 Eikando-Cho, Sakyo-Ward, Kyoto
Nearest Station: A 15-minute walk from Keage station (Tozai line)
Hours: 09:00 to 17:00
Light-Up: 3 November to 2 December 2018 (17:30 to 20:30)
Fee: 600 yen
URL: http://www.eikando.or.jp/English/index_eng.html
Kodaiji
Kodaiji is located in Higashiyama District very close to Ninenzaka and Kiyomizu Temple. The temple is well-known for its large rock garden and pond. Like Eikan-do Zenrin-ji, the pond is lined with trees that turn red in the fall. These along with the rock garden are spectacularly lit up at night in a variety of colors. The reds, oranges, and browns of fall are beautifully reflected at night and are a great photo opportunity. Once, more, if you wait in the car park in from of the temple, you will be greeted with one of the most amazing sights in Kyoto: the sunset falling over Higashiyama. A sunset photo with Yasaka Pagoda will capture a great memory for you. Don't forget to check out the big Buddha statue too!
Address: 526 Shimokawaracho, Higashiyama-ward, Kyoto
Nearest Station: A 10-minute walk from Gion Shijo Station (Keihan line)
Hours: 09:00 to 17:30
Light-Up: 19 October to 9 December 2018 (17:30 to 22:00)
Fee: 600 yen
URL: http://www.kodaiji.com/e_index.html
Shoren-in
Shoren-in is a 13th Century Buddhist temple in the Higashiyama District of Kyoto, Japan. A rather hidden temple, this temple has a very special type of illumination at night that is not found anywhere else: 1,000 tiny blue lights that bring about a very mystic and calming atmosphere to the temple grounds. Not only that, but much of the trees and bamboo are lit up too! I recommend you check out Yasaka Shrine nearby too.
Address: 69-1 Awataguchi Sanjobocho, Higashiyama-ward, Kyoto
Nearest Station: 5 mins walk from Higashiyama station (Tozai line)
Hours: 09:00 to 17:00
Light-Up: 26 October to 2 December 2018 (18:00 to 22:00)
Fee: 800 yen
URL: http://www.shorenin.com/english/index.html
Kiyomizu Temple
Kiyomizu Temple in the Higashiyama District of Kyoto is one of the best light-up locations in Kyoto. This UNESCO World Heritage Site boasts a huge gate and temple that overlooks a garden below. It can get quite crowded during the busy months, but it is a great place to go any time of the year. I suggest you go in fall to catch the red leaves lit up in the temple gardens. It also offers an impressive view of the Kyoto nightscape, including the distant Kyoto Tower. Make sure to check out the night streets of Ninenzaka and Sanzenzaka too!
Address: 1-294 Kiyomizu, Higashiyama-ward, Kyoto
Nearest Station: A 25-minute walk from Kiyomizu Gojo station (Keihan line)
Hours: 09:00 to 17:00
Light-Up: 17 November to 2 December 2018 (17:30 to 21:00)
Fee: 400 yen
Kifune Shrine
Kifune Shrine is a little off the beaten track but is one of the most beautiful and hidden shrines in all of Kyoto. Its crowning jewel is the breath-taking stairway that is lined with traditional Japanese lanterns that climb up to a shrine gate at the top. I recommend visiting in the fall season (for the same reasons as stated above) or during the winter, as lots of snow can build up during this time. At night, the lanterns light up, making the scene one of the most picturesque in all of Kyoto. A must-see place to visit!
Address: 180 Kuramakibunecho, Sakyo Ward, Kyoto Prefecture
Nearest Station:  A 25-minute walk from Kibuneguchi station or take a bus №33 to Kifune
Hours: 06:00 to 20:00 (till 18:00 from December to April)
Light-Up: 3 to 25 November 2018 (sunset to 20:30)
Fee: Free
URL: http://momiji-tourou.xii.jp/ (Japanese)
Kyoto Hanatoro
To bring alive the culture and history of Kyoto at night, many streets and places around the city are lit up with small lamps that line the streets and alleyways. The warm street lamps and flowers fill the areas they inhabit with a sense of serenity and wonder. I recommend you check out Arashiyama at night to truly feel this amazing atmosphere. If you come in mid-March, I suggest you check out the Higashiyama Hanatoro too!
Address:

Higashiyama Hanatoro

99-1 Yasaka-shinchi-suematsu-Cho Higashiyama Ward, Kyoto, 605-0085, Japan

Arashiyama Hanatoro

Sagatenryuji Susukinobabacho Ukyo Ward, Kyoto, 616-8385
Kimono Forest
The Kimono Forest in Arashiyama is the perfect photo spot if you yourself are wearing a kimono or yukata. This spot is an area with large pillars that are decorated with kimono designs and colors. It is called a forest because all the pillars are clustered together like trees. In the evening the pillars light up and become even more beautiful in the nighttime. It is located at the Randen tram station in Arashiyama.
Address: 35-28 Sagatenryuji Tsukurimichicho, Ukyo Ward, Kyoto, 616-8384, Japan
The 4 spots to Have One's Fill of Nighttime Entertainment
Kyoto, as a student city, has one of the most active night lives in Japan, despite being a small, traditional city. Don't forget to check out some of the clubs!
Gear
Gear is a non-verbal form of entertainment and the first of its kind in not just Kyoto, but all of Japan! An interesting blend of traditional Japanese kabuki and modern techniques, all of your senses will be stimulated to the max by the incredible, futuristic story. As it is non-verbal, you do not need Japanese to enjoy it: it is a show for everyone! The bright colors and steampunk setting blend perfectly together to create an unforgettable atmosphere.
Address:Japan, 〒604-8082 Kyōto-fu, Kyōto-shi, Nakagyō-ku, Benkeiishichō, 56 1928building 3F

Opening Hours: 10:00 to 19:00 on Mon-Sat and 09:00 to 19:00 on Sundays and public holidays
Admission Fees: 4,200 yen for adults, 3,200 yen for university students and those over 60, 2,200 yen for high, junior high and elementary school students. Children aged 4-6 can enter for free, but children under 3 years old are not allowed to enter.
Closed: Never
World Kyoto Nightclub
This large club hosts DJs from all over the world, with a focus on house and electronica. It is a great place for a drink and a dance, and because it is spread on two floors, you are bound to find something you like.
Address: 97 Shincho, Shimogyo Ward, Kyoto, 600-8001
Hours: (Mon-Thu) 9pm-3am, (Fri-Sat) 9pm-5am, (Sun) 9pm-3am
URL: http://world-kyoto.com/schedule/
Kitsune Nightclub
Voted the number 1 club in Kyoto, this club has a more festival feel to it with its lights and sound systems. It is great for those who are looking for the chance to hear performances by top celebrity DJs, as they are often performing here too.
Address: FS Kiyamachi Bld.3F-4F 179 Zaimokucho Sanjyo KiyamachiDohri nakagyo-ku Kyoto 604-8017
Hours: (Mon-Thu) 9pm-3am, (Fri-Sat) 9pm-5am, (Sun) 9pm-3am
URL: https://kitsune-kyoto.com/en/
Women enter for free!
Metro Nightclub
This club is a little smaller for those more personal performances, and while it hosts DJ from around the world, many rock bands also perform at this venue too. If you are in the Marutamachi area I recommend it!
Address: 606-8396 Kyoto, Sakyo Ward, Shimotsutsumicho, 82
Hours: (Mon-Thu, Sun) 10pm-4am, (Fri-Sat) 10pm-5am
URL: https://www.metro.ne.jp (Japanese page)
Join a Kyoto Night Tour
Tours are a great way to get around the city comfortably, as well as a good way of making friends.
Night Tour
A night tour can be a great addition to your Kyoto trip. Not only will you be able to save time and effort in planning your nightly adventures, but the guide will be able to give you lots of information that you would not otherwise know. They know all the hidden places in even the busiest of areas such as Gion and tailor the tours to your needs. MagicalTrip is a Japanese company that specializes in such unique personal tours, but have a look around and see which company fits your needs the most.
Tea Ceremony Tour
Authentic Tea Ceremony is something you can only experience here in Japan. Using a guided tour website such as getmyguide.com, you can experience tea ceremony as a guest, all taught by an experienced tea master. You will be able to try your hand at it yourself, as well as drink the tea and sample some traditional Japanese sweets. Tea Ceremony is more than just serving tea; it is an art. As such, it is very special and amazing to experience. With the help of a guide translating for you, the experience is even more fulfilling. So, give it a go! While you are in Kyoto, I also recommend you check out Uji: the home of Japanese green tea!
Kyoto: 2-Hour Night Tea Ceremony with Traditional Dinner
Price: 11,990 yen per person
Duration: 2 hours
Meeting Point: 37 Nishi-Goshonouchi-Cho Kinugasa Kita-Ku Kyoto city, 603-8377
URL: https://www.getyourguide.com/kyoto-prefecture-l240/kyoyo-2-hour-the-special-tea-ceremony-at-night-t76570/?partner_id=2FZTGZU&cmp=TeaCeremonyAtNight&utm_force=0
Kyoto Food Hopping Tour
Moving around at night and trying out local cuisine like ordinary Kyoto residents is a great way to spend the evening. A nice stroll to the restaurants in Pontocho and Shijo is something your stomach will thank you for! Why not enjoy dining in some of Kyoto's best restaurants with a local guide?!
Kyoto Pontocho Backstreet Food and Drink hopping Tour [evening tour]
Price: 13,000 yen per person (max. of 5 guests)
Duration: 3 hours
URL: https://japanwondertravel.com/products/kyoto-pontocho-backstreet-food-and-drink-hopping-tour-evening-tour
Conclusion
We hope you found this guide useful in planning your night adventures in Kyoto. Kyoto does not sleep at night, and with all the amazing temples and shrines that are open throughout the night, you are bound to have an unforgettable experience. So bring your camera and have fun!