The Attractions of Sagano Bamboo Forest in Arashiyama, Kyoto
The following two tabs change content below.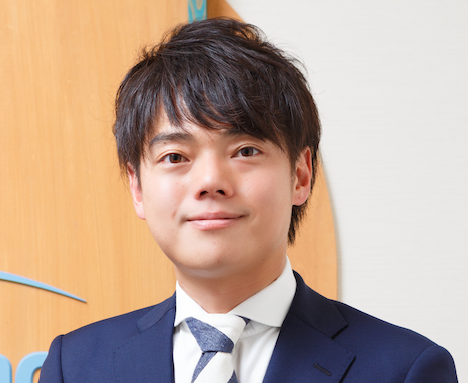 S-fleage
S-fleage is a Kyoto-based company. We are proud to introduce the charms of Kyoto to the world. We hope this article will help you to experience Kyoto.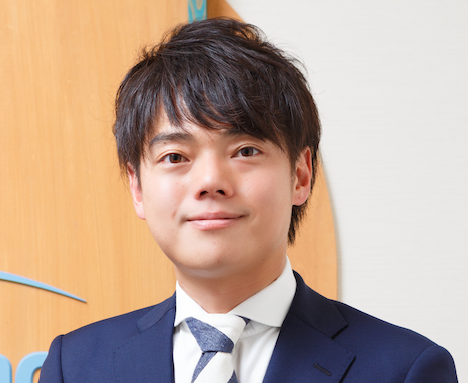 Kyoto attracts people from all over the world because it was the ancient capital, so there are many historical features such as temples and shrines that remain, but there are also some beautiful nature spots there.
The bamboo forest of Arashiyama, represents Kyoto's beautiful are serene nature – you can't help to be touched by it.

The bamboo is so dignified and looked after very well providing a magical world on entering.
Also, Arashiyama is known for the famous place of "Sakura(cherry blossoms)" and "Koyo(autumn leaves)". So, I recommend you to visit Arasshiyama in "late March to early April" or "late November to early December". But you'll have to pay attention and put a yell because of these seasons are high-season and crowded with many people.

This article gives you plenty of information about the forest, and some activities you can do in Arashiyama, including access and hotels that we recommend.
Please enjoy!
Bamboo forest in Arashiyama, Kyoto attracts people
We strongly suggest that you visit the bamboo forest of Arashiyama, Sagano Chikurin – a bamboo forest that has been loved for more than 1,000 years by the Japanese people. 
Which is one of the most popular places in Kyoto during the early morning, and so avoiding the crowds. The busy period starts just before lunchtime with so many tourists visiting, as it is the most convenient time for many. If you can get there before 11 am it would be quite stress-free, and therefore easy to walk around visiting the very attractive sightseeing points.
There are thousands of bamboos growing there, and you can walk on a 100-meter long path, leaving you the feeling that you are in a different world.
It will be a great experience for you to also take a Jinriki-sha – Japanese rickshaw – in Arashiyama, pulled by a rickshaw man who has expert knowledge of the area, perhaps supplying some information you may not find in a guidebook.
The route starts on the north side of Togetsukyo Bridge and goes through the bamboo tunnel, and on past temples in Sagano area. You can also get a Jinriki-sha in front of JR Saga-arashiyama station (south exit) and Nonomiya-jinjya-mae as well.
Price depends on the duration
| | | | |
| --- | --- | --- | --- |
| Duration/Number | 30 minutes | 60 minutes | 120 minutes |
| 1 person | 7,000 yen | 13,000 yen | 23,500 yen |
| 2 people | 9,000 yen | 17,500 yen | 32,500 yen |
| 3 people | 13,500 yen | 26,250 yen | 48,750 yen |
Prince depends on the zone
1 zone (12 minutes)
| | |
| --- | --- |
| 1 person | 3,000 yen |
| 2 people | 4,000 yen |
| 3 people | 6,000 yen |
There is some English speaking staff, but not many, so it is better to plan and book as soon as possible.
You can also enjoy the daytime with natural light, and also enjoy it at night from 5 pm to 8:30 pm when it is lit-up during December – it is called "Hana touro".

And, Bamboo forest in Arashiyama represents Japan's beauty throughout the year, and many Haiku – a form of very short poetry in three phrases – uses bamboo or the bamboo forest to express kigo (a phrase referring to a particular season).
So, let's start finding the two reasons why the bamboo forest attracts both Japanese and Foreign people!
1. You can see, feel and smell the nature of Kyoto
Once you enter the bamboo forest, you are surrounded enveloped. Tall, almost architectural bamboo stands majestically before you – the volume of bamboo is quite amazing. Even the sound of the breeze amongst the leaves will leave you dreaming and wondering why you haven't been there before.
After your normal sightseeing, to take a break from your busy schedule in the bamboo forest will reset your sensitivity to nature and refresh you ready for more.

Arashiyama is located in the western part of Kyoto and not far from the entrance of the Tenryu-ji temple, so it has good access from Kyoto city – taking about 30 mins.

There is a famous phrase "Hyakubun ha Ikken ni Shikazu", literally meaning, "Once is better than listening 100 times". it is true when considering the bamboo forest of Arashiyama.
2. Stunning, magical scenery
Imagine that you are standing in the bamboo forest, and you can't see anything else apart from the huge about of bamboo reaching up to the sky on both sides of you – at least 10 meters.
It is quite – avoid. The bamboo is so dignified and straight – imagine living a life so straight and without an evil thought.

We suggest that you go to bamboo forest in the morning, as there are fewer tourists, and the pleasure of seeing the rising sunbeams through the bamboo and feeling the refreshing breeze must not be missed.

Due to its stunning beauty, the bamboo forest has been used by various media – the cover pages of books and magazines, and it has also been named as one of the "100 soundscapes of Japan".

Did you know there are some places in Arashiyama where you can visit other attractions?
Another 5 attraction for you in Arashiyama
For people like you who want to know more about Arashiyama, especially the variety of activities available, here are some details for you.
Tenryu-ji temple

Tenryu-ji temple was established in 1339 by the shogun Ashikaga Takauji (1305-1358) in the memory of Emperor Go-Daigo, and it is the head temple of the Tenryu-ji branch of the Rinzai sect of Zen Buddhism.
The temple is located in a scenic area at the foot of Arashiyama mountain on the western side of Kyoto, with a magnificent Zen garden. It is an intoxicating combination of temple and nature, a beautiful picture-postcard – it's also a world heritage site.

The bamboo forest at the temple is at the northern gate, and it has a long and winding path lined with thousands of towering bamboo stems.
Opening time: 8:30-17:30

Admission fee: 500 yen (about US$5)

URL:Tenryu-ji
2.Okochi Sanso
Okochi Sanso is the Japanese garden built by Denjiro Okochi who a Japanese actor was. He desired to have a beautiful Japanese garden that would thrill and entrance visitors forever. It took him 30 years to complete his project – it was his second home.

This traditional Japanese garden has a bamboo forest where you can walk on the path and feel the spirit of Denjiro and get an idea of his thoughts.

Opening time: 9:00-18:00

Admission fee: 1,000 yen (about US$10)
3.Arashiyama Monkey Park Iwatayama
Arashiyama Monkey park IWATAYAMA has about 130 wild monkeys and is very popular among foreign visitors.
Have you ever watched monkeys enjoying a hot spring? The monkeys are called "Snow monkeys" and the monkeys at Arashiyama Monkey park IWATAYAMA are the same type (they have no hot spring, though!). So, the monkeys are wild, but they are fed by the staff.

You can enjoy hiking by following the trail from the entrance to the top. You can also enjoy the cherry trees in Spring and the vibrant leaf colors in Autumn.

The park is for everyone to enjoy, but please be aware that the monkeys are wild, so no feeding and be sure to leave some space for them to move around.
Opening time: Spring and Summer 9:00-16:30/17:00 (top of the mountain), Autumn and Winter 9:00-16:00/16:30 (top of the mountain),

Admission fee: 16 years old or over 550 yen, 4 to 15 years old 250 yen, 0-3 years old Free
4.Yakatabune Arashiyama Tsusen
Why don't you experience another exclusive activity of Yakatabune Arashiyama Tsusen? It's a boat trip running down the Oigawa river which is surrounded by mountains.
This boat trip dates back to 898 when the Daigo emperor could enjoy the boat and activities.

There are now some different activities, but the main one is Yuransen – just sitting back and enjoying the scenery – with the boatman controlling the boat using a single oar.

Another tour is held only the 1st July to the 23rd September when you can watch "Ukai" – a traditional fishing method in which fishermen use trained cormorants to fish in rivers – and at dusk, enjoy a beautiful bonfire and the mountains terrain.
Opening time: 9:00-15:30

Duration: 30 mins

Admission fee: Adult 1,100 yen, Child 4-12 years old 550 yen
5.Sagano Romantic Train
Sagano Romantic Train is a very unique and old route, offering a special sightseeing opportunity – the train runs from Arashiyama to Kameoka station.
The train designed in red and yellow, and runs along the Hozugawa River, where you will see cherry blossoms in Spring, lots of greenery in the Summer and beautiful leaf colors in the Autumn – maybe some snow in the Winter – so it is a special and fun place.
The line was originally built in 1897.
There are five carriages, and only the 5th is designed as an open carriage.
Please be aware that you can buy tickets in advance at JR West stations and major travel companies, but the tickets for the 5th carriage are only available on the day when you travel, and only at the Sagano Romantic Train ticket offices.
Opening time: 9:00-17:00, closed Wednesday and from 30th December to 28th February.

Duration: 30 mins and 1 hour for return

Admission fee: Adult 620 yen, Child 310 yen
If you would like to know more about Sagano Romantic Train, please check it out.
Easiest Way to Enjoy Sagano Romantic Train with Perfect Map
Let us now explain more about Arashiyama, especially some useful information about the access.
Access to Arashiyama
There are some different ways to get to Arashiyama depending on where you are.
By Japan Railways JR Sagano line
You take JR Sagano line, also known as JR Sanin line, from JR Kyoto station to Saga-Arashiyama station.
It is the fastest way and takes about 15 minutes, 240 yen.
Then 5-10 minutes from Saga-Arashiyama station to central Arashiyama.
Have you heard of the JR Pass (Japan Rail Pass) which is the multi-use discount service from JR that you can save so much travel costs by any JR line all over Japan?
– JR Pass (Japan Rail Pass)
This is a great value ticket from JR. If you are a foreign person visiting Japan, you can purchase it and get so much discount. If you take one trip by Shinkansen (Japanese bullet train) you will have already paid.
JR Pass covers all Japan, and you can use it to travel in Kyoto, and of course, when traveling to Arashiyama, it is worth getting.
There are 3 types of duration to choose from:
| | | |
| --- | --- | --- |
| | Adult | Child |
| 7 days | 29,110 yen | 14,550 yen |
| 14 days | 46,390 yen | 23,190 yen |
| 21 days | 59,3500 yen | 29,670 yen |
also 3 more types of Green Pass.
How to buy JR Pass?

You can purchase JR Pass online as follows:
https://www.jrailpass.com/prices
By Keifuku tram line (Randen)
Keifuku Randen tram line is operated by a private company, Keifuku Electric Railroads, and one of two Keifuku lines that runs west from Shijo-Omiya station to Keifuku Arashiyama station – about 20 minutes, 210 yen.
The bright purple train makes people feel quite nostalgic.
The Keifuku Randen line doesn't connect to Kyoto station, so please take the City Bus 26, 28 or 206 for about 16-23 minutes, 230 yen.
By Hankyu line
You can take Kawaramachi or Karasuma station on Shijo street in central Kyoto, or the Hankyu mainline to Katsura station, then change to Hankyu Arashiyama line for Arashiyama, 20 minutes, 220 yen.
Hankyu Arashiyama Station is located opposite the river and a walk of 5-10 minutes from central Arashiyama.
And, if you wonder where to stay in Arashiyama or Kyoto center, you should check below out!
You can find a great hotel, ryokan to stay.
Five suggestions of where to stay around Arashiyama
The bamboo forest of Arashiyama is the must-place-to-visit in Kyoto, where you feel both excitement and calmness, and you'll find Kyoto's real beauty along with its varied history.

If you would like to know more detail atmosphere of Arashiyama, please check this movie.
Please enjoy Arashiyama – simple nature and Japanese elegance.