The 1-day Kyoto Itinerary for First Timers
The following two tabs change content below.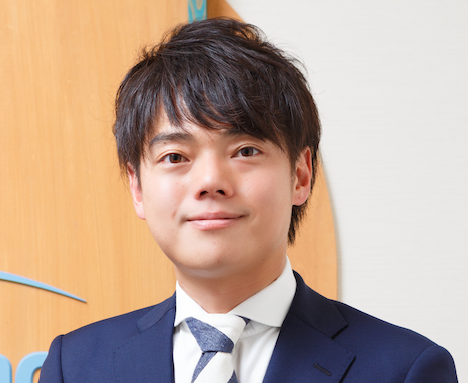 S-fleage
S-fleage is a Kyoto-based company. We are proud to introduce the charms of Kyoto to the world. We hope this article will help you to experience Kyoto.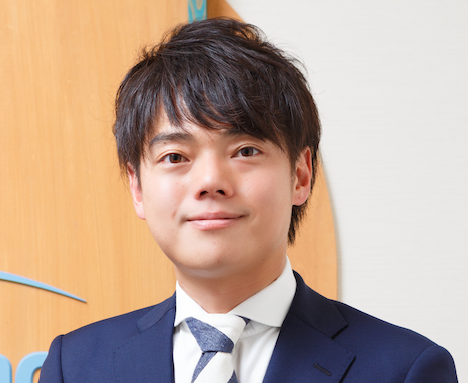 Kyoto is jam-packed with amazing tourist spots like Kinkaku-ji and Kiyomizu-dera, so seeing them all in just one day can be quite a challenge if you are not prepared.
Going to Kyoto without an itinerary can be tiring and result in changes to your trip and other difficulties with transport.
There are now many people who want to see as much as possible and make the most of their precious time in the beautiful city of Kyoto, and you could be one of them.
This in-depth guide, authored by someone living in Kyoto, will introduce all the best places and tips to help make your Kyoto trip as unforgettable and comfortable as possible.
Recommended coupon pass to get around Kyoto efficiently
Kyoto has an extensive and efficient transport system that makes darting all over the city very easy and hassle-free.
One-Day Bus Pass
Kyoto has a great money-saving option when it comes to buses: the One-Day Bus Pass.
For just 600 yen per adult or 300 yen per child, you can ride on any City or Kyoto Bus for an unlimited amount of time in one day! Considering that a one-way fee for the bus is 230 yen, you only need to ride it three times before you start saving money!
I really recommend it if you travel to train-inaccessible places like Kinkaku-ji. You can purchase this pass in the buses themselves and in Kyoto subway stations/information desks.
One-Day Bus & Subway Pass
Like the One-Day Bus Pass, this One-Day Bus & Subway Pass allows you to travel on any City or Kyoto Bus for an unlimited amount of times in one day, but also allows you to ride the subways as many times as you like too!
It costs 900 yen for adults and 450 yen for children, which is an absolutely great bargain price for one day of sightseeing.
Once more, if you are planning to stay in Kyoto for two days, there is even a 2-Day Bus & Subway Pass (1700 yen for adults and 850 yen for children)! If you buy a two-day pass, do not lose it!
You can purchase this pass in the buses themselves and in Kyoto subway stations/information desks.
If you have a JR Pass, you can travel on the JR trains without purchasing a ticket!
Kyoto One-Day Itinerary
All the tips you need to make you your one day in Kyoto the best of your life are located in this handy itinerary below.
9:30 Arrive at Kyoto Station
Whether you are coming from Tokyo or Kansai International Airport, if you are traveling to Kyoto, you will most likely arrive here at Kyoto Station.
To begin your day in this city, travel from Kyoto Station to Inari Station on the JR Nara Line (Platform 10) bound for Nara. Take a local train for two stops. It should take only 5 minutes and cost 140 yen (or free if you have a JR Pass).
Do not travel on any express trains as they do not stop at Inari Station!
9:45 Fushimi Inari Shrine (Length of Stay: 1 hour 30 minutes)
Once you exit Inari Station, you will be greeted with a large shrine gate that signifies the entrance to Fushimi Inari Shrine, one of the most beautiful and famous shrines in all of Japan. From here there are many courses to take and many things to see.
I suggest you walk up into the shrine and make your way to the beginning of the 1,000 shrine gate course. This course is, as the name implies, where the grand, red shrine gates begin to snake up the mountain. Walking through them is like entering a different world. Also, it is said that if you walk through all 1,000, your wishes will come true! Surrounded by forests and shrines buildings, it is a great way to start your day and perfectly puts you in the mood of exploring Kyoto.
The path leads up to the top of the mountain, but that does not mean you have to go all the way. There is a great rest stop at the crossroads partway up the mountain.
Here, you can catch a great view of Kyoto city down below. I suggest you take a picture of the shrine gates with the cityscape in the background. 
While you are here, I also suggest you relax with a nice glass of lemonade or, if you are hungry, the delicious soft cream. After the morning walk, sitting down with something cold is just the best! There are signs located here which tell you all the different sights in the area, so you can pick and choose where to go.
<Movement from Fushimi Inari Shrine to Wajouryoumen Sugari>
Make your way back to Inari Shrine and return to Kyoto Station by train on the JR Nara Line (Platform 1) bound for Kyoto Station. It should take 5 minutes and cost 140 yen (or free if you have a JR Pass). Kyoto Station is the last stop on the line. 
From Kyoto Station, make your way down to the subway station and travel to Shijo Station via the Karasuma Line. It takes about 3 minutes to travel two stops for 210 yen. From Shijo Station, take Exit 24 and walk 5 minutes to get to Wajouryoumen Sugari.
11:30 Wajouryoumen Sugari (Length of Stay: 30 minutes)
Wajouryoumen Sugari is a mouth-watering ramen restaurant that offers excellent, quick food for very reasonable prices. Built-in an old, traditional Kyoto building, this stylish restaurant has a great bar design and really tasty ramen noodles and meats.
Address: 471-1 Kannondocho, Nakagyo Ward, Kyoto, 604-8222
Business Hours: [Mon-Fri]11:30-15:00(L.O.14:50)/18:00-22:00(L.O.21:50)
[Weekends]11:30-15:00(L.O.14:50)/18:00-21:00(L.O.20:50)
Price Range: Under 1,000 yen per person
If you are Vegetarian, you can read the below article!
The 20 Best Restaurants and Cafe with Vegetarian Menu in Kyoto
<Movement from Wajouryoumen Sugari to Nishiki Market> 
Nishiki Market is only a ten-minute walk away from the Wajouryoumen Sugari restaurant. It is in a covered market and quite easy to locate.
12:10 Nishiki Market (Length of Stay: 1 hour 30 minutes)
There is so much to do, see, smell and of course eat at Nishiki Market. Nishiki Market, known locally as Kyoto's Kitchen, is a long, narrow market full of over 100 different food stalls. Around this time it can get a little crowded, so try not to bring any bags with you if you visit.
This is a great place to enjoy some dessert after your quick meal at Wajouryoumen Sugari, because it offers a large variety of small but very tasty sweets. Why not taste some of Kyoto's famous green tea and try the sweet green tea daifuku (sweet mochi with green tea and cream inside), or the very unique chocolate croquette! If dessert and sweet things are not your things, I suggest you go for some of the amazing fish. They have some great soy sauce-based salmon on a stick which is particularly tasty.
The good thing about Nishiki Market is that you can try small amounts of many types of foods. Some foods only cost around 200 to 250 yen, meaning you can try a great variety of things for a cheap price. Even just walking around this area and taking photographs is a fun experience!
More details about foods and snacks in Nishiki Market are below!
Top 7 foods that you should eat at Nishiki market
And you may have to bring some amount of cash because there are some shops that can't use cards.
Cash or Cards? Methods of Payment in Japan
<Movement from Nishiki Market to Kinkaku-ji>
Take a bus bound for Kinkaku-ji from the Shijo-takakura Bus Stop. The bus should take roughly 34 minutes depending on traffic conditions to reach the temple.
14:30 Kinkaku-ji (Length of Stay: 1 hour)
This unique UNESCO World Heritage site is popular all year round with foreign and Japanese tourists alike. Known as the "Golden Pavilion" in English, this beautiful golden temple is just a bus away and 400 yen to enter.
If you visit Kyoto, it's almost mandatory to get a photo of this temple as it is one of the seventeen locations that comprise the historical monuments of ancient Kyoto! The three-layered building is also extremely aesthetically pleasing. Don't forget to walk around the garden and sample the delicious golden leaf ice cream (if you are still hungry after Nishiki Market haha)!
If you come in winter, you may also get catch glimpse of a rare sight: the Golden Pavilion covered in snow! On sunny days, however, the building is also reflected in the pond, known as the mirror pond, before it.
An interesting story surrounding Kinkaku-ji is that, in 1950, it was burned down by a young man. Upon his arrest, he said that he was "jealous of its beauty", so he decided to destroy it! While it sounds a little tragic, is a great testimony to how beautiful this place is!
<Movement from Kinkaku-ji to Kiyomizu-dera>
Take the No. 204 bus bound for Kitaoji Bus Terminal from Kinkaku-ji road to Marutamachi Shichihonmatsu. It should take around 12 minutes. 
From Marutamachi Shichihonmatsu, take the No. 202 bus bound for the Kujoshakomae Bus Stop. It should take around 29 minutes to reach the Kiyomizu-michi.
When you get off, walk about 16 minutes to reach the temple. The whole journey should take around 1 hour 15 minutes depending on traffic conditions.
17:00 Kiyomizu-dera, Ninenzaka and Sanenzaka (Length of Stay: 1 hour)
Ninenzaka is part of the pathway that leads up to breath-taking Kiyomizu-dera. This traditional street will make you think you've walked back in time, as the buildings are all old, traditional Japanese buildings. 
Many house quaint shops that are perfect for souvenir hunting and the cobbled streets make for some great photo opportunities. Some of the traditional hair clips or Japanese-style bags being sold in this area are very good for the ladies. 
There are also some great cafes and places to take a break including, very surprisingly, a Starbucks café. This particular Starbucks is nothing like you've seen before: it is housed in a 200-year-old building that truly blends into the area. People back home will not believe it is real unless you show them a picture! 
While you're in Ninenzaka, do not forget to check out the beautiful Yasaka Pagoda too. At this time of the day, the sun begins to set behind it, leading to some jaw-dropping sights.
If you make your way up the steps of Sanenzaka (the second level) and then go up the ramp, you will be in front of Kiyomizu-dera. This beautiful, UNESCO World Heritage Site is only 300 yen to enter and is located within walking distance from other great temples and streets. There is also a free area that you can roam around too with another red pagoda and a huge shrine gate. Don't forget to check out the cool dragon statue in front of Kiyomizu Temple (it is a personal favorite).
There is construction work going on now until March 2020, but it is still a beautiful temple that has some impressive views and photo opportunities.
<Movement from Kiyomizu-dera to In Front of Kyoto Station>
Take the No. 100/206 bus bound for Kyoto Station from Kiyomizu road. The journey should take around 20 minutes depending on traffic conditions.
18:20 Kyoto Station (Length of Stay: 40 minutes)
Kyoto Station is so much more than a place for transport. Right in front of the station is the famous Kyoto Tower: a tall, modern spire that stands out among the traditional temples and shrines the city is famous for. At night, the whole of Kyoto Tower lights up against the star-filled sky in an array of colors from the standard white to blue or red. It is quite the sight to behold, and something a little different from the usual Kyoto tourist spots. 
If you venture on into the station itself and make your way up the big stairs, you can catch an amazing night view of the city. If you time it right, you may be able to catch the sunset alongside an illuminated Kyoto Tower with a great view of the city as a whole. 
If you can spare the time and money, you could even make your way up to the top of the tower. There, there is a glass viewing area that offers a 360 degrees view of the whole city. It's a very nice way to end a day of sightseeing.
Speaking of inside the station, in the evening, the great staircase leading up to the top is decorated with some stunning lights that change colors and patterns. I suggest you take a video of it to show your friends. Depending on the time of year the patterns change so you might get to see some quite unique lights when you go.
Kyoto Station is also a great place to do some last-minute shopping. Opposite the station, you have the Avanti mall, which has some great stores like don Quijote and clothing stores. If you are hungry, why not try out Porta, the underground shopping mall right next to the station. There are lots of nice cafes and restaurants down here and, despite the close proximity to Kyoto Station, is very reasonably priced. Do not forget to pick up some last-minute souvenirs at the shops and stalls in front of the shinkansen (bullet train) gates.
Around 19:00 Leaving from Kyoto Station
Now, unfortunately, it comes to the time you have to leave Kyoto, one of the most beautiful cities in the world. Whether you are leaving by train, bus or shinkansen, I hope you had a very fulfilling trip. A good tip is, if you are leaving via shinkansen, it is to buy a delicious Japanese bento (lunch box) from one of the shops within the shinkansen gate and eat it as you ride. Or, you can just sit back and reflect on the unforgettable day you had.
Tickets for your next destination can be purchased at ticket machines or at the ticket desk in the station.
Finally 
We hope you find this one-day itinerary very useful for your Kyoto trip. We highly recommend you use something like this if you plan to see as much of these amazing places as you can in a short time with as little confusion as possible.
Enjoy your Kyoto trip and take lots of photographs!