The Best Guide of Kyoto Railway Museum
The following two tabs change content below.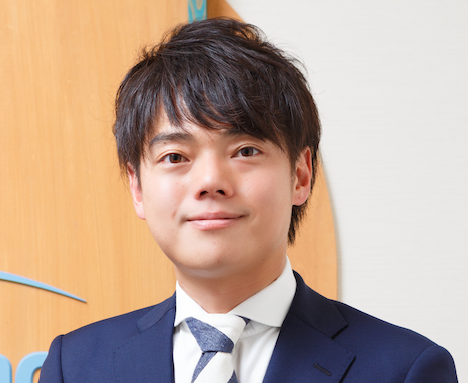 S-fleage
S-fleage is a Kyoto-based company. We are proud to introduce the charms of Kyoto to the world. We hope this article will help you to experience Kyoto.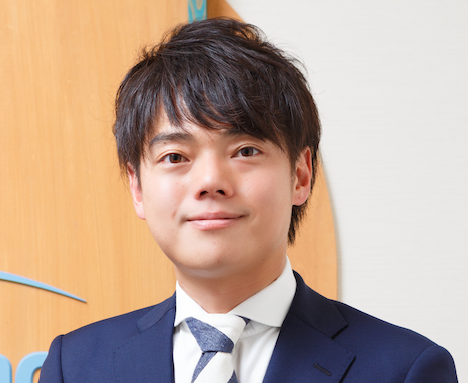 Do you think Kyoto was all about temples and shrines? Well, now is your chance to experience one of Japan's most entertaining and prestigious museums, right here in Kyoto!
Recent renovations have allowed for easier access to the museum and a more pleasant visit as the new buildings provide visitors with a very clean place for the railway vehicle displays.
This article will introduce the wonderful features of the amazing Kyoto Railways Museum so your visit can be as smooth and enjoyable as possible.
Come on down and bear witness to the evolution of Japanese railway vehicles with the impressive display of 53 railway vehicles, from early locomotives to ultra-modern shinkansen bullet trains!
What is the Kyoto Railway Museum?
The Kyoto Railway Museum is a feast for the eyes with its remarkable display. Highly recommended for those traveling with children!
Introduction
Since its opening to the public on April 29, 2016, the Kyoto Railway Museum has strived to allow people to experience first-hand the rapid advancements in Japanese railway technology throughout its modern history. The museum actively promotes the preservation and study of early and new technologies in order to educate and engage with people from Japan and all over the world.
The Kyoto Railway Museum also enthusiastically operates a number of displays and cultural activities to promote the enjoyment and understanding of trains and how they operate for both train fans and casual visitors alike! The museum will leave you gobsmacked with its impressive attention to detail and impressive display that would envy the world.
How Popular is the Kyoto Railway Museum?
But we are not the only ones who think that the Kyoto Railway Museum is an amazing place. It has a score of 4.4/5 with over 7,000 reviews on Google Reviews, and holds an equally impressive score of 4.5/5 on TripAdvisor! A lot of reviews warmly state that it is a must-see place to visit in Kyoto if you are a fan of technology and museums. It offers visitors to Kyoto a nice break from all the temples and shrines. I personally recommend it for those of you who are visiting Kyoto with children. Kids always seem to have a wonderful time running around while looking at all the trains.
Kyoto Railway Museum Information
Luckily, the Kyoto Railway Museum is very accessible from Kyoto Station. Get all the information you need before coming here below!
Hours:
Museum Opening Hours: 10:00 to 17:30 (No admission after 17:00!)

Closed: Wednesdays (open on Japanese national holidays) and the New-Year period (from December 30 until January 1)
Fees:
Admission Fee:

adults: 1,200 yen

university or high school students: 1,000 yen

junior high or elementary school students:500 yen

children of 3 years or younger:200 yen

※Do not forget your student IDs if you have them!


SL Steam Fee (Optional):

high school students and over: 300 yen

children of 3 or over (separate from the initial admission fee): 100 yen 

Locker Fees (Optional):

200 yen to 500 yen depending on the locker size


Discounts: 10% discount for those that hold a 1-day subway/bus pass, J-West card or for those who have previously visited the Kyoto Aquarium nearby. If you are unsure, simply show your ticket to a staff member. Discounts are also in place for disabled people and their helpers.
Access:
by Train: 4 min from Kyoto Station on the San-In Line to Umekoji-Kyotonishi Station (140 yen)
by Foot: 20 min walk from Kyoto Station
by Bus: City Bus Route 205 or 208 to Umekoji-Koen-Mae Bus Stop (prices vary)


URL:http://www.kyotorailwaymuseum.jp/en/
The Attractions of Kyoto Railway Museum
The Kyoto Railway Museum is so jam-packed with so much to see and do that you are bound to have an unforgettable time!
Promenade
Japanese trains and railway systems are some of the best in the world. Millions of Japanese people and foreigners ride on them every day, but there are few opportunities to actually stop and take a closer look at these impressive feats of engineering. Well, at the Kyoto Railway Museum, you can get just that! The 100m promenade is designed like a train station and beautifully displays the 130-year history of Japanese trains, from the old steam locomotives to the Shinkansen, or bullet train. It has got everything including diesel and electric models, as well as a unique sleeper and dining carts. It even contains Japan's largest ever locomotive, and the world's first train to reach over 200km/h!
Main Building (1st Floor)
The gigantic atrium displays many real trains in addition to some very fun interactive exhibitions. With such a large display of 53 trains in total, you can get very hands-on experience while learning about the changes in train technology. Many exhibitions on this floor allow visitors to see and touch real train controls! This floor also contains the first-ever domestically produced locomotive train: produced all the way back in 1903! Such an important cultural spectacle is a must-see on your Kyoto trip.
Railway Diorama
A highly detailed and breathtaking 30mx10m diorama showcasing railway models from all over Japan is on display on the second floor of the Kyoto Railway Museum! It is the largest train diorama in all of Japan and offers an incredible display of ultra-realistic 1/80 scale model trains from all over Japan. The models move around on the mini tracks, and there is even a day-night cycling video setup. While it is in Japanese, a friendly staff member will guide visitors on where to look to catch the moving trains. Showtimes run almost every hour beginning from 11 am.
Train Driving Simulator
Ever wondered what it would be like to become a train driver? Well, at the Kyoto Railway Museum, you can experience just that! The Train Driving Simulator is the exact same design as those used by real train drivers during their training! What makes it even more fun is the chance to do a real conductor's uniform while you drive! A lottery system is in place, so only a select few can do it, so keep your ears open for the announcement of the winners. If you do win, just show your ticket and get ready to drive along local and Shinkansen bullet train routes. Winning ticket announcements are 10:30/ 11:50/13:20/14:30/15:40.

SL Steam Model Ride
The chance of a lifetime is waiting for you at the Kyoto Railway Museum: the chance to ride on an actual steam locomotive! For just 300 yen for adults and 100 yen for children, you can be pulled along by a locomotive train and try your hand at blowing out some steam for blowing the whistle! Travel back in time at this great museum! It departs at 15-45 minute intervals, so get your ticket and grab a seat!
Roundhouse Platform
Constructed over 100 years ago is the huge roundhouse platform that functions as a turntable for the locomotive trains. This culturally important location offers visitors a very rare chance to see how trains operate on the tracks and is a great spot for photographs. There are currently 20 steam locomotives being preserved here: a remarkable collection that should not be missed!
Gift Shop
The gift shop, located in the former Nijo Station building, has around 2,000 unique items that would make for great souvenirs! Everything from original model trains, stationery, and SL Chairmen Coin Purses are available to purchase. There are lots of great gifts here for children or train fanatics, so why not pick something up and take a part of the Kyoto Railway Museum with you when you return home!
If you would like to know more detail atmosphere of Kyoto railway museum, please check this movie. 
Fun Places to Visit Near the Kyoto Railway Museum
The Kyoto Railway Museum is a wonderful place, but what makes it even more fun is all the other interesting places around it that are just waiting for you to explore!
Temples and shrines are great places to visit in Kyoto, but why not also stop by Kyoto Aquarium. Located right next door to the Kyoto Railway Museum, the Kyoto Aquarium has a very impressive display of many species of fish and other aquatic life in gigantic tanks.   Get up and close to penguins, seals, dolphins, rays and even coral sea life! Speaking of dolphins, do not forget to watch the spectacular dolphin feeding show! Do not forget to keep your tickets because if you visit the Kyoto Railway Museum after the aquarium, you will get a 10% discount. Visiting both of these places in the same day would be a fantastic experience for children!
Opening Hours: 10:00 to 18:00
Closed: Never! (Open 365 days a year!)
Admission Fees: 2,050 yen for adults, 1,550 yen for university and high school students, 1,000 yen for junior and elementary school students and 600 yen for children of 3 years and younger
Discounts: 10% discount if you show your Kyoto Railway Museum ticket
How far from Kyoto Railway Museum: 8 minute walk

Address: 35-1 Kankijicho, Shimogyo Ward, Kyoto, 600-8835
If you are interested in Kyoto aquarium, please check here:
The Highlights of Kyoto Aquarium
Despite being known for its tradition and history, Kyoto has a modern building that is iconic throughout the world: Kyoto Tower. Located just outside Kyoto Station, Kyoto Tower is within walking distance from the Kyoto Railway Museum. Below the tower is an impressive array of shops and restaurants, so it's a very good place to visit while you are doing a little souvenir hunting. At night, the tower itself is lit up in many beautiful colors, so do not forget to take some great pictures to show your friends! For a fee, you can also go up to the top of the tower and get a breathtaking view of Kyoto city!
Open Hours: 9:00 to 21:00
Admission Fees: 770 yen for adults, 620 yen for high school students, 520 yen for junior high and elementary school students, 150 yen for children under 3 years old

How far from Kyoto Railway Museum: 25 minute walk or You can take a train on JR San-in lines, just one stop!

Address:721-1 Higashishiokōjichō, Shimogyō-ku, Kyoto, 600-8216
Umekoji Park
Umekoji Park is a wide, beautiful green space that is a perfect place to unwind and relax after a day of sightseeing. Located right in between the Kyoto Railway Museum and the Kyoto Aquarium, Umekoji Park is great for those who enjoy the outdoors. In spring, the whole park is covered in pink from the sakura, or cherry blossom trees, so if you are traveling to Kyoto during this time, it is a must-see location! So grab a few drinks and chill out at Umekoji Park!
Open Hours: 24h
Fee:Free
How far from Kyoto Railway Museum: 7 minute walk

Address: 56-3 Kankijichō, Shimogyō-ku, Kyoto, 600-8835
URL:http://www.kyoto-ga.jp/umekouji/
Comparisons to Other Railway Museums Around Japan
The Railway Museum
The Railway Museum in Saitama is the largest railway museum in the Kanto region of Japan. This museums exhibition is laid out by theses including "rolling stock", "science", "history" etc., which makes learning about trains quite easy. There are many conventional trains that you are able to enter and sit down in, which is something you cannot actually do in most of the Kyoto Railway Museum's exhibitions. Like the museum in Kyoto, it has a train simulator which is fun for children, but unlike the Kyoto Railway Museum, the Railway Museum in Saitama does not have such a grand railway turntable.
Address: 330-0852 Saitama, Omiya Ward, Onaricho, 3 Chome-47
Opening Hours: 10:00-18:00 (Last Admission: 17:30)
Closed: Every Tuesdays and New Year's holidays
Entrance Fees: Adults-1,300 yen, elementary, junior high, high school students-600 yen, children-300 yen

URL:http://www.railway-museum.jp/ (Japanese page only)
SCMAGLEV and Railway Park
SCMAGLEV and Railway Park is located in Nagoya, just outside of the Kansai region of Japan. At this particular railway park, there are lots of bullet trains (shinkansen), which take center stage of the whole exhibition. The layout and exhibition are not much different to that of the Kyoto Railway Museum, but the SCMAGLEV and Railway Park is more aimed towards adults.
Address: 3-2-2 Kinjofuto, Minato-ku, Nagoya, Aichi, 455-0848, Japan
Opening Hours: 10:00–17:30 (Last Admission: 17:00)
Closed: Tuesdays
Entrance Fees: Adults-1,000 yen, School Children-500 yen, Children under 3 years old-200 yen
Summary
The Kyoto Railway Museum is so fun you could easily spend all day there and in the surrounding areas.
Even if you are not a train enthusiast, this interactive and informative museum gives visitors an interesting display of Japanese technology, a look into Japanese history, and a break from all the temples and shrines.
If you are traveling to Kyoto with children, you should definitely bring them to the Kyoto Railway Museum!
So come on down and explore the wonders of Japanese trains!