Things to do in Kyoto Downtown
The following two tabs change content below.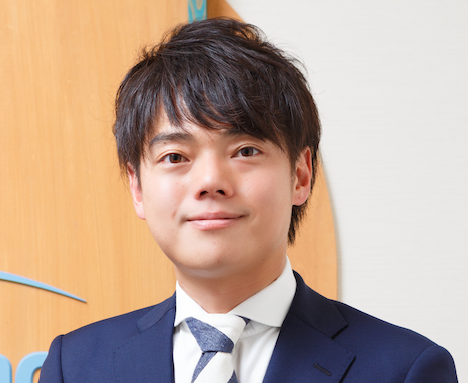 S-fleage
S-fleage is a Kyoto-based company. We are proud to introduce the charms of Kyoto to the world. We hope this article will help you to experience Kyoto.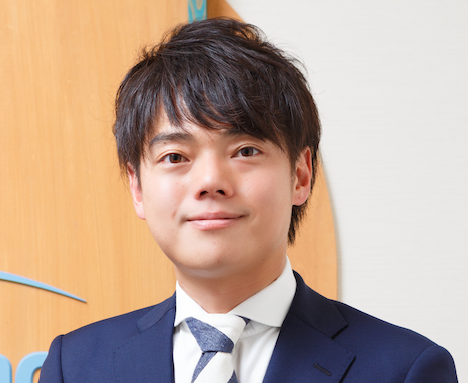 The downtown Kyoto area is just bustling with countless hotels, bars, and clubs in a grand shopping district.
Explore the world-famous landmarks in the downtown Kyoto area, including the beautiful Yasaka Shrine and Ninenzaka areas, all on foot!
With so many different foods to try and souvenirs to buy, the downtown Kyoto area is a must-see location that you cannot afford to miss on your Kyoto trip!
This article will show give you the inside scoop on all the best places the downtown Kyoto area has to offer!
Where is Downtown Kyoto?
Downtown Kyoto is a small but jam-packed area of Kyoto city that is just waiting for you to explore.
While hard to determine exactly where the downtown area of Kyoto begins and ends, it is said that downtown Kyoto is north of Oike-dori, east of the Kamogawa River, south of Shijo-dori, and west of Karasuma-dori.
With so much to see and do in such a concentrated area, it is the ideal place to go on foot. Even the rain will not put a damper on your Kyoto trip, as the streets and shopping areas are all covered with decorated ceilings and shelters.
At the center of the downtown, Kyoto area is Karasuma Oike Station: a subway station you can make your way to directly from Kyoto Station. You can even travel here directly from Osaka on the Hankyu Line from Umeda Station to Karasuma or Kawaramachi Stations. Both Karasuma Station and Karasuma Oike Station open into an underground shopping area, from which you can enter into the downtown area above!
I suggest you make your way to the Kawaramachi area, which is said to have perfectly blended the traditional Japanese culture with the more modern aspects of Japan.
If you are traveling from Umeda Station to Kawaramachi, I strongly suggest you travel in style and take the Kyo-Train. While only running on weekends, the Kyo-Train is a great way of experiencing a traditional Japanese atmosphere. Each cart of the train offers a different feeling, from blooming orchids in carts 1 and 2, to a classic tatami filled Kyoto townhouse theme in carts 3 and 4.
Four Recommended Attractions in Downtown Kyoto
From delicious local cuisine to historic Kyoto streets, downtown Kyoto has a little something for everyone.
Nishiki Market
The 700-year old Nishiki Market is a feast for the eyes and the stomach! It is a 5-block long shopping street lined with over 100 hundred different shops and restaurants all selling different types of Japanese food from dried seafood to traditional Japanese confectionary. It is a pleasant but busy experience, and while the street is somewhat narrow, you'll have a great time walking through it. Most of the restaurants here specialize in one particular type of food, so you are sure to find something you will enjoy. Some even offer free samples, which is great for those who wish to try something new! Eating food while walking is frowned upon in Japan, so make sure you enjoy your tasty food inside or in front of the establishments. Entering Nishiki Market is free, and it is only a 2-minute walk away from Kawaramachi Station.
Opening Hours: Varies between stores but is typically 9:00 to 18:00
Admission: Free
Closed: Varies between stores but is typically closed on Wednesdays and Sundays

Address: Nishikikoji-dori, Nakagyo-ku
Access: 2 minute walk from Hankyu Railway Kawaramachi Station

Pontocho
Pontocho is a wonderful place for those who wish to enjoy traditional Kyoto. Much of its historic buildings are still preserved today, giving it an amazing atmosphere. It runs parallel to the Kamogawa River and is said to be the most beautiful street in all of Kyoto! I recommend you come here and sample some of the great yakiniku or okonomiyaki after a long day of traveling the city. These are some of the best foods Japan has to offer, and while Pontocho can be a little expensive when compared to other downtown restaurants in areas such as Kawaramachi, the atmosphere and authenticity of this old-fashioned place are second to none.
Opening Hours: Varies between restaurants
Admission: Free
Closed: Varies between restaurants but most are open every day
Address: Pontocho dori, Nakagyo-ku
Access: 5 minute walk from Hankyu Railway Kawaramachi Station

If you are interested in the restaurants in Pontocho, please check here:
The Best 7 Restaurants and Bars in Pontocho, Kyoto
And here is a list of restaurants in Kyoto downtown area:
Shopping in downtown
There are many shops, including an Apple Store, famous restaurants and local restaurants, all along Kawaramachi dori and Shijo dori, so it's always very lively with tourists and local people over the weekends.
You can spend a lot of time simply wandering around, having lunch, dinner and of course enjoying café life with the most varied and beautiful views.
Have you heard of BAPE? The fashion brand BAPE is becoming very popular among young people and they have a Kyoto limited edition. Especially on the way from the intersection of Shijo—kawaracho to the intersection of Shijo-karasuma. It is a very interesting area for young people, having a multitude of popular shops including BAPE, Adidas and many more, as well as the department stores, Daimaru, Takashimaya, and Fujii-daimaru.
We strongly recommend that tourists who purchase luxury brands in the department stores – such as Gucci and Louis Vuitton – to claim the purchases back as tax-free items.
You will also be able to purchase Japanese cosmetics from drug stores as tax-free items so that it is a very convenient way for those people who want to buy this type of thing. 
We suggest for people who would like to avoid the crowd to go there around lunchtime on weekdays as weekends are always very busy.
Dance all night in Kitsune
Kitsune is one of the famous, and great night clubs in Kyoto, and also one of the best clubs in Japan where young people and foreign tourists go. 
Kitsune has been hosting celebrities, big-name artists from Japan and abroad, and top-ranking DJs in the "Top 100 DJs" list by the British DJ Magazine. The good news is that you will get an SNS discount by adding KITSUNE KYOTO as a friend on LINE. You can choose which floor to go to depending on your feeling – mainly hip-hop music on the 3rd floor, or EDM on the 4th floor. 
Our recommendation is to go to the 4th floor around 24:00-01:00, the most exciting and busiest time at Kitsune – it will certainly be packed full of people. f you would prefer chilling with some ambient music, then go to the 3rd floor – whichever suits your fancy. Both floors have their own counter bars.
OPEN HOUR
| | |
| --- | --- |
| Sunday to Thursday | 22:00 to 4 AM |
| Friday and Saturday | 21:00 to 4 AM |
ADMISSION FEE SUNDAY to THURSDAY
Woman

Man

22:00-23:00

Free

1000yen

23:00 – Last

Free

2000yen

SNS discount




(22:00-23:00)

Free

Free

SNS discount




(23:00 – Last)

Free

1500yen
ADMISSION FEE FRIDAY (and SATURDAY)
Woman

Man

21:00-22:00

Free(1000yen)

1000yen(1500yen)

22:00 – Last

1500yen(2000yen)

2500yen(3000yen)

SNS discount




(21:00-22:00)

Free

Free(1000yen)

SNS discount




(22:00 – Last)

Free

2000yen(2500yen)
※ID check for everyone:
Everyone has to be 20 years or over and will be ID check.
The ID should one of the – passport, driving license, basic resident register card with a photo or Alien registration certificate.
Please be aware that you won't be able to go in if you can not show your ID.
Address: FS Kiyamachi Bld.3F-4F 179 Zaimokucho Sanjyo KiyamachiDohri nakagyo-ku Kyoto 604-8017

Access:Walk for 5 minutes from Sanjo station in Keihan Line
If you are interested in the nightlife in Kyoto, please check here:
Best Kyoto Nightlife – Bar, Club, Maiko, Night View
Places to Visit Around Downtown Kyoto
There is so much to discover in downtown Kyoto! You will never want to leave this great city!
Kyoto Imperial Palace
The Kyoto Imperial Palace, rebuilt in 1855, has taken painstaking efforts to preserve the ambiance and history of the palace to keep it in touch with its ancient roots. I personally recommend you travel there during the early spring months to see the beautiful plum blossoms. The wide gardens and beautiful bridge present a very traditional feeling. A great place for those who want to learn about Japanese history and its royal family.
Address: 3 Kyotogyoen, Kamigyo Ward, Kyoto, 602-0881
Access: 5 minute walk from Imadegawa Station
Admission: Free
Hours: 09:00 to 17:00
URL: https://sankan.kunaicho.go.jp/english/guide/kyoto.html
Kyoto International Manga Museum
The Kyoto International Manga Museum is a great place for those who love Japanese comic books and modern culture. If you are traveling to Kyoto with children, they would have a great time here too! It even has a Manga Studio where you can see first-hand the process of manga creation! The work of many famous manga artists is just waiting for you to enjoy! Nowhere else will you find such beautiful manga creations!
Address: Karasuma-Oike, Nakagyo-ku, Kyoto 604-0846 Japan
Access: 3 minute walk from Karasuma Oike Station's Exit 2
Hours – 10:00 – 18:00 (admission until 17:30)
Closed – Wednesdays, or Thursday if Wednesday is a public holiday
Admission – 800 yen for adults and from 100 yen for children. Tickets also permit multiple entries throughout the day!
URL: https://www.kyotomm.jp/en/
If you are interested in Kyoto International Manga Museum, please check here:
The Best Guide of Kyoto International Manga Museum
Higashiyama District (Kiyomizu Temple, Ninenzaka, Sannenzaka)
The Higashiyama District of Kyoto is just oozing with Japanese history and culture. The remarkably preserved shops and restaurants that line the stone-cobbled streets make it an essential place to visit for those who wish to experience traditional 'old Kyoto'. Climbing the steps of Ninenzaka will make you think you are back in feudal Japan! I suggest you begin your day by visiting Kiyomizu Temple very early in the morning (opens from 6 am) to avoid the crowds and get those great morning shots. This beautiful temple is only 300 yen to enter and is located within walking distance from other great temples and streets.
However, this temple will have been fixed until March 2020 so you cannot see the original stage.
Address: 294 Kiyomizu, Higashiyama Ward, Kyoto, 605-0862
Access: Get on No.18 bound for Ohara. Get off at Gojozaka stop and walk east 10 minutes. Alternatively you can walk for 25 minutes from Keihan Kiyomizu Gojo Station.
Admission: depends on the location, but 300 yen to enter Kiyomizu Temple
Hours: 06:00 to 18:00 or 18:00 to 21:00 for the night show.
URL: https://www.kiyomizudera.or.jp/en/
Yasaka Shrine
Yasaka Shrine is a beautiful place located near Gion and Higashiyama. A great place to wander off to after spending time in downtown Kyoto, this red shrine has a great staircase in front of it: a perfect place to take some photos. Founded almost 1,350 years ago, it has a grand interior with lots of lanterns hanging around. If you go at nighttime, you can see these lit up! If you come to Kyoto during the summer, do not forget to check out the Gion Matsuri that takes place in this area! It is truly a sight to behold!
Address: 625 Gionmachi Kitagawa, Higashiyama Ward, Kyoto, 605-0073
Access: 15 minute walk from Gion Shijo Station
Admission: Free
URL: http://www.yasaka-jinja.or.jp/en/
Nijo Castle
Nijo Castle is not your typical Japanese castle. This UNESCO World Heritage site, built-in 1603 was used as the residence of Tokugawa Ieyasu. Eventually, it became a historical site open to the public. It is one of the best-preserved castles in all of Japan and a must-see location in Kyoto. There are often special events at the castle, including night shows with beautiful lights. I recommend you come here during spring, as the castle grounds have countless sakura or cherry blossom trees. It is truly a sight to behold!
Address: 541 Nijojocho, Nakagyo Ward, Kyoto, 604-8301
Access: 8 minute walk to the main gate from Nijo-jo mae Station
Admission: 500 yen
Hours: 08:00 or 08:45 (depending on the season) to 17:00 or 18:00
URL: http://nijo-jocastle.city.kyoto.lg.jp/?lang=en
Here is the hotel's list around Kyoto downtown area, so that you can find the best-staying place.
Summary
Downtown Kyoto is the place to be, whether you are coming to Kyoto for a short or long trip. It has all the best shops and restaurants, as well as some of the best sightseeing locations to make your trip to Japan an unforgettable one.
Walking through the remarkable streets of Ninenzaka, exploring the wonders of Yasaka Shrine, feasting on traditional Japanese delicacies in Pontocho, and kicking back at a comfy ryokan are just some of the countless things you can do here in downtown Kyoto.
So put your walking shoes on and get exploring!