Kyoto Aquarium Report – 7 attractions of Kyoto Aquarium
The following two tabs change content below.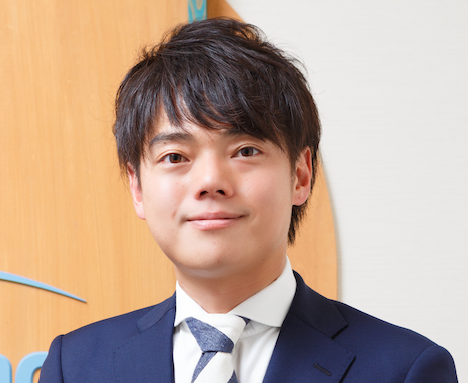 S-fleage
S-fleage is a Kyoto-based company. We are proud to introduce the charms of Kyoto to the world. We hope this article will help you to experience Kyoto.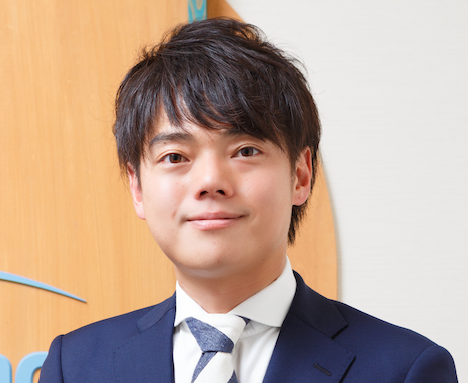 It is not only historical shrines and temples in Kyoto that draw tourist's attention but also some modern facilities such as museums and theatres.
Kyoto Aquarium is one of these and it's a very popular attraction for families with children. Children get bored very easily when sightseeing, but there is no time for that at the Kyoto Aquarium. Excited children will be busy finding many different sea creatures – it is quite a magical world!
That's why the Kyoto Aquarium is a good venue for families, and it is also an all-weather facility, so irrespective of the weather, you can be guaranteed a great day out.
It's good to have this kind of option mixed in with a sightseeing plan and allow the children to have some fun.
The Kyoto Aquarium also has a unique feature waiting to greet you!
Seven Attractions of Kyoto Aquarium
The Kyoto Aquarium has quite an amazing and unique feature waiting to greet you. Huge, glass walls giving tourists a unique view into an aquatic world. Get close to some of the larger creatures of the sea without getting wet. The spectacle is quite breathtaking and will mesmerize any child – and adult. Get close to seals, rays, dolphins, turtles, and sharks all in an illuminated wonderland.
The main pool – "Sea of Kyoto" – is approximately a 500-ton tank of ocean water. The tank is full of a group of Japanese sardines, several rays and some fifty other species of fish.
There are lots to see, and you can easily spend the whole day – education and entertainment, in one visually stimulating environment.
Let's focus our attention on the seven main highlights of the aquarium!
No.1 – The River of Kyoto
Kamo river, Katsura river, Uji river, Oi river; there are many rivers in Kyoto and the watercourses are blessed from the location – being surrounded by mountains. Kyoto's beautiful scenery has been intertwined with water since the Heian period (794-1185) when the infrastructure was developed to transport various cargo in and out of Kyoto.
The Kyoto Aquarium opened in March 2012 and became an essential venue offering local people and tourists alike to see and experience Kyoto life and its connection to water.  To further enhance this, there are many events staged by the aquarium staff.
By far the most popular attraction is the Japanese giant salamanders, which are a Special Natural Monument of Japan, and are believed to be one of the biggest amphibians in the world (they can measure up to 1.5 meters long) and they are only able to live in very clean water.
It's good to understand the connection between Kyoto and water, but also an enjoyable chance to spend time with, and to watch some very rare giant salamanders!
No.2 – Penguins
Adorable penguins! There are many Cape Penguins at the Kyoto Aquarium and they are the aquarium's idols! They're all named after street names in Kyoto, for example, Oike and Gojo. You can see them close-up in the water on the 1st floor, and also on the hill on the 2nd floor. You'll find they are extremely fast swimmers but like to relax on the hill.
There is a penguin show called "Penguin Peta Peta time", and you'll see the penguins walking just right in front of you. The show has no fixed time during the day, but the children will be guaranteed a great time!
"Penguin Sky Walker" is when the penguins go walkies, following behind the breeding staff, and don't forget to look up sometimes while you're at the aquarium, as you might find them above you! They are so cute.
The habitat for the penguins has been built in an undulated manner so that the penguins cannot climb from the water and go directly to the hill. This is because the design replicates their natural environment in Southern Africa, meaning the Penguins have to use the power of the waves to propel themselves onto the shore. You can see the penguin's wild behavior at Kyoto Aquarium as part of their day-to-day living.
No.3 – Dolphins
Everyone who goes to the Kyoto Aquarium wants to watch the dolphins and their show at the Dolphin Stadium which is held twice a day.
The Dolphin Stadium is set against a backdrop of wide-open, 180 degrees, panoramic backdrop of Umekoji park – a park that demonstrates Kyoto's beautiful changing each season throughout the year. You can enjoy the show during any of the four seasons – during the cherry blossoms in Spring, or autumn colors in Autumn.
The performance is unique, planned and created by Avex, who have four stages that six dolphins and staff perform on.
Common bottlenose dolphins are very curious, so if you approach the side of the pool, you might just get to meet a dolphin face-to-face.
Kyoto Aquarium is open 365 days a year, and the dolphin show is open from opening time.
You don't need to pay any extra fee to watch the dolphin show, as it is included in the aquarium's admission fee.

For your information, there is no dolphin show at the Osaka aquarium – The Kaiyukan.
Kaiyukan's information is below.
URL:https://www.kaiyukan.com/language/eng/
No.4 – Seals
Let's meet Shiro, Hama, and Hikaru – these are the three seals at Kyoto Aquarium – an adorable and friendly trio.
You can see them at feeding time and watch them interact with the handlers – their dark hypnotic eyes watching every movement.
It's interesting to watch how Hikaru takes a nap with a standing position while in the big tube tank, which connects to another tank below; or pushing his nose against the side of the tank as he flies through the water the kids will love it!
No.5 – Jellyfish
Kyoto Aquarium has a wonderful display of more than eight to ten different types of jellyfish, and native to the sea of Kyoto. Such as the moon jellyfish, the northern sea nettle, the crystal jellyfish and the Cassiopeia. There are more in the various shaped tanks in the aquarium, from the large tank to the round window-shaped tank, and they look surprisingly different.
The tank where you can see the moon jellyfish is illuminated, with the lighting color changing every hour – you might want to see all colors throughout the day!
The red color of Aka-kurage ("Aka" means red) is beautiful in a tank which is very dark and can give the impression of being immersed in a magical world.
No.6 – Creatures with Coral reef
There is so much color under the water than you could ever imagine, and you will see a variety of colors in the Warm Ocean Waters section at the Kyoto Aquarium.
Colorful Clownfish, from all over Japan, can be found hiding amongst the sea anemones – the same ones seen in the popular Pixar film "Finding Nimo". Palette surgeonfish flit in and out of the rocks, as well as fish shaped like a No1 Also, don't miss the spotted and striped Heteroconger hassi (a type of eel), slowly swaying from side to side while standing upright in the sand.
There are other aquatic creatures with vivid colors, shapes and unusual behavior that will keep your attention for hours.
No.7 – Souvenirs and the Café
The final highlight of the aquarium is the shop and café!
Let's take a look at the shop first where you can purchase unique souvenirs you can only get there.
– a giant salamander soft toy
The salamander soft toy is so nice and fluffy! It is one of the best and most popular souvenirs at the shop since the aquarium opened.
There are many different sizes from 20 cm to 170 cm.
– Soft toys supervised by the handling staff
The Cape penguin and South American seal are other popular toys. They are so soft and come in various sizes – so one for your children's memory?
– Kyoto Aquarium's version of Japanese sweets
You won't hesitate to eat these aquarium sweets, as they are very cute!
They are soft, round rice cakes stuffed with a sweet bean, but in the shape of various creatures.
You can also purchase colorful salamander chewing gum and other Japanese sweets, which is a collaboration between the Kyoto Aquarium and Kyoto's traditional sweet shops.
It is always nice to pop into a café to relax and chat over coffee and snacks. Kyoto Aquarium has three cafés, all have different menus.
One of them is called "The Stadium café" where you can watch dolphins while you sit and rest.
Some "suizoku bread" shaped creatures at "Kaiju café" (monster café) comes highly recommended!
Information about Kyoto Aquarium
Here is some useful information for those considering a trip to the Kyoto Aquarium.
-Access

It is only 15 mins walk from JR Kyoto station to Kyoto Aquarium.

Taking Kyoto city bus is also convenient as follows:

Route 205, 208, 103, 104, 110, 86 and 88 from JR Kyoto station to get off at the Nanajo-Omiya, Kyoto Suizokukan.

Route 18, 58, 71, 206 and 207 from Shijo-Omiya to get off at the Nanajo-Omiya, Kyoto Suizokukan.

-Admission fee

Adult: 2,050 yen

High school and university student: 1,550 yen

Primary and Junior high school student: 1,000 yen

a child over 3 years old: 600 yen

※There are some ways you can get a discount on the fee.

You better show your ticket If you take Kyoto city bus, Keihan bus or one-day ticket to get the aquarium.

-Opening time

10:00-18:00 through the year

Please be aware that the last entrance is 17:00 and might change during the holidays.
Two other great spots around the Kyoto Aquarium
Some other attractive spots that can be found around the Kyoto Aquarium that you might be interested in – especially two places.
Umekoji Park
Umekoji Park is just next to the Kyoto Aquarium, you can see the park from the Dolphin Stadium, which has a wide-open 180-degree panoramic view.
It's a hub where people can sit down and play safely, amongst a variety of seasonable flowers and the cherry trees in Spring – as well as other trees.
There is a steam train running around the park and a display of an old tram inside the souvenir shop.
It would be a great day out for the children inside the Aquarium and then going out into the Umekoji Park for playtime.
Admission Fee: Free
Opening Time: 24hours
Kyoto Railway Museum
This is a real museum of railway vehicles having around 53 – from steam locomotives to Shinkansen.
Kyoto Railway Museum opened in 2016 to offer the opportunity to experience Japan's steps toward modernization through railway history in the city of Kyoto.
The railway diorama is amazing to watch, and you can experience driving a simulator, you can even have lunch in a dining carriage.
After riding the SL steam train for just a few rounds, you can see the train going back down the track for picking up coal. This is one of the highlights at the museum.
–Admission Fee:

Adult: 1,200yen

University and High school student: 1,000yen

Junior high school and Primary student: 500yen

Child (3 years old or above): 200yen

Please note that there is a pair of tickets for both Kyoto Aquarium and Kyoto Railway Museum that will save you some money.


-Opening Time: 10 AM to 5:30 PM (entry until 5 PM), Wednesdays are closed except national holidays

If you are interested in Kyoto Railway Museum, please check here:
The Best Guide of Kyoto Railway Museum
I hope you find the Kyoto Aquarium and the other two spots interesting after reading this article.
All the spots are not just for children, but for everyone to discover a different side of Kyoto and enable you to relax during your busy schedule!