The 5 Best Day Tours in Kyoto with an English Guided
The following two tabs change content below.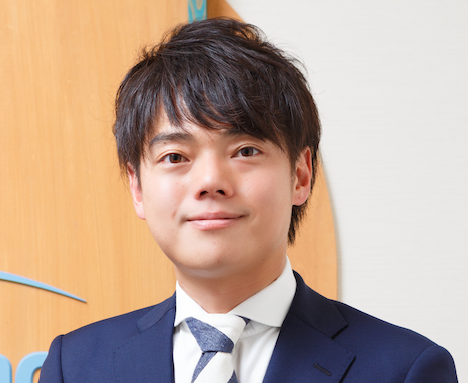 S-fleage
S-fleage is a Kyoto-based company. We are proud to introduce the charms of Kyoto to the world. We hope this article will help you to experience Kyoto.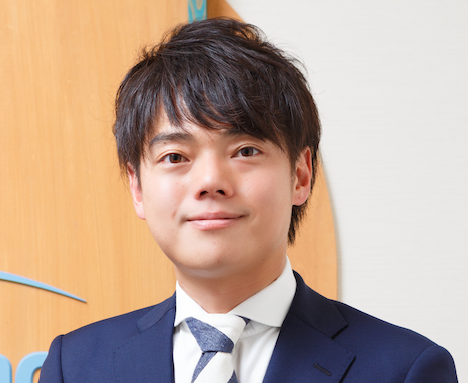 It isn't difficult to find English guided day tours in Kyoto due to the number of tourists from all over the world, so you won't be in trouble to do sightseeing.
The tours cover must-place to visit and it is good for customers as it is a competition but sometimes it is too many to choose from.
Therefore, let us introduce five great English guided day tours in Kyoto, and also five hidden treasures that Kyoto locals recommend.
You will get some useful tips for transportation as well, so no need to puzzle over traveling in Japan.
Let's get started!
Five English guided day tours in Kyoto
It's not a bad idea to take a tour when you are in an unfamiliar country, as you will be guided to new places, see you some new things and be able to ask questions to and have them answered by a professional guide. You will get insightful information by the tour guide, sometimes facts which are not available in a guidebook.
Firstly, for people who are thinking to take a tour in Kyoto, there are five English guided day tours in Kyoto that might be suitable for you.
Kyoto Cultural Forest, Shrine and Temple Tour with Options
The tour takes you to the essential shrines, temples and world heritage listed places in Kyoto such as Kiyomizu-dera temple, Fushimi-inari shrine, Sagano bamboo forest and Tenryu-ji temple with an English speaking guide, so you won't miss any Kyoto-must-visit places – always by an air-conditioned coach with free Wi-Fi –which will save your time and energy instead of the usual transport options. Sometimes you can find a good deal of the cost.
As a point of caution, Kiyomizu temple is being fixed so you may not take a  famous picture of the stage of Kiyomizu temple. However, you can see the view of Kyoto from Kiyomizu temple and when it is sunny, this b\view is very beautiful.
Audio guides in English and other languages and headsets are included.
Duration: approx. 9-11 hours

Cost: 14,000 yen~

Departure point: Kyoto Avanti shopping center, Nishiumeda Bus parking

Return point: Higashishiokoji Kamadonocho or Umeda 3 cho-me (Osaka)

URL: https://www.viator.com/tours/Kyoto/Kyoto-Perfect-Tour-Fushimi-Inari-Shrine-Kiyomizu-dera-Temple-and-More/d332-28575P18
2019 Nijo castle – Kinkakuji temple – Kyoto imperial Palace – Fushimi-inari Taisha shrine
If you would like to visit most of the shrines and temples, this tour is one of the best options for you as it covers Kyoto's cultural and historic assets such as Nijo Castle, Kinkakuji temple, the Golden Pavilion, Kyoto Imperial Palace (if it is closed to visit Kitano-tenmangu shrine instead), Fushimi-inari Taisha shrine, Kiyomizu-dera temple and all with an English speaking guide by an air-conditioned coach. Wheelchair accessible; Japanese set menu lunch is included. 
The tour includes a pickup and drop-off from selected Kyoto hotels.
Duration: approx. 9 hours

Cost: 14,000 yen~

Departure point: JTB Sunrise Tours desk Kyoto

Return point: JTB Sunrise Tours desk Kyoto

URL: https://www.viator.com/tours/Kyoto/Kyoto-Full-Day-Sightseeing-Tour-including-Nijo-Castle-and-Kiyomizu-Temple/d332-2142KYO_N100 
Kyoto Private Highlight Tour
This is a private tour and there are two different routes to choose from which are different. The Northwest route includes Golden Pavilion, Nishiki market, bamboo forest in Arashiyama; and the Southeast route which includes Fushimi-inari shrine, Kiyomizu-dera temple, and Gion area, all with a personal guide. It would be a good experience for you to take public transport (one-day city bus pass is included) to immerse yourself in Kyoto's local life and see Kyoto's highlights.
The tours have a good balance of historical assets and being nature.
Meeting: 9:00 am at Hotel Granvia Kyoto

Duration: approx. 7 hours

Cost: 11,000 yen~

URL:https://www.viator.com/tours/Kyoto/Private-Highlights-of-Kyoto-Tour/d332-39825P4
Kyoto Small-Group Bike Tour
Do you like a ride? Would you like to ride to Kyoto?
This is a unique and creative way of about 15 kilometers to tour the ancient city of Kyoto – its shrines and temples – by bike, in a group of no more than 9 people in a group. The route is great, as you can ride down the path of Philosophy, shrines, and temples with an English speaking guide.
The bicycle and helmet are included, and the minimum age is 12 years old.
You can cancel at least 24 hours in advance and get a full refund, which allows you to check the weather to help you decide.
Meeting time: 8:45am

Duration: approx. 3 hours

Cost: 8,000 yen~

Departure point: Kyoto tourist bus station

Return point: Kyoto tourist bus station

URL: https://www.viator.com/tours/Kyoto/Kyoto-Small-Group-Bike-Tour/d332-5263JPUA
Half Day Small-Group Kyoto Cultural Tour
This is a walking tour, visiting Tofuku-ji temple, Fushimi-inari shrine and finishing your day in Gion, the Geisha district with a local English speaking friendly guide. It's not a big group, so you will be able to ask lots of questions and get direct answers.
It includes some snacks and all of the admission free.
The maximum of 12 people in the group so it would be perfect for people who visit Kyoto first time.
Meeting time: 14:00 pm

Departure point: Kyoto central post office

Duration: approx. 3 and 30 mins

Cost: 7,000 yen~

URL: https://www.viator.com/tours/Kyoto/Half-Day-Small-Group-Kyoto-Cultural-Tour/d332-5263JPUB
Choosing a tour depends on your budget and the time you have. If you have a whole day in Kyoto and want to take it easy with transportation, then a one day tour by coach would be best; but if you want to spend more of your time taking a tour, then a half-day walking tour might be better. Hope you can choose the right one so you can fully enjoy your time in Kyoto!
If you are interested in some walking tours, please check it out:
Why a Walking Tour is The Best Way to Experience Kyoto
Are you interested in visiting the hidden treasures while you are in Kyoto?
Kyoto, as the ancient capital, has many assets and they are all in the guidebooks and yet … there are some that not many people know about.
Kifune Shrine
The first hidden treasure we recommend is the Kifune Shrine – it has three separate locations. The main shrine, Yui no Yashiro and Okunomiya, make up the shrine.
Kifune is a small village in a forested valley in the Northern mountains of Kyoto city that developed around the Kifune shrine, dedicated to the god of water. Surprisingly, the shrine is over 1,600 years old which is even older than Kyoto itself. There is not much around the shrine, therefore it is a hidden treasure that is not packed with people. The shrine is famous for its approach, a stone staircase lined with red wooden lanterns on both sides.
At night, the lanterns illuminate the approach and especially in winter, the snow illuminated by them is to see in your life.
This temple is so far from central Kyoto or other famous place and it is worth spending half-a-day there and discovers another part of Kyoto's culture. When you would like to know more about this temple, I recommend the blogs about Kifune shrine because the HP of Kifune Shrine doesn't have the English page.
The URL of Kifune Shrine is here:貴船神社
The URL of recommended blogs or guides is here:Kifune Shrine|貴船神社
Admission fee: Free

Access: about 30 mins walk from Kifune-guchi station on Eizan line.
Giouji Temple
Giouji temple is a tiny Buddhist temple north of Arashiyama with a bamboo grove and is best-known for its beautiful moss garden – the moss with Yoshino window, trees and leaves are a brilliant green. You may imagine this garden shabby, but when you come here, you will feel relaxed and be moved by moss for the first time in your life. You can spend how peaceful the time in Gio in Arashiyama.
Admission fee: Adult 300 yen, Child 100 yen

Access: 15 mins walk from City/Kyoto bus stop Sagashakado-mae, 20 mins walk from Arashiyama station or Saga Arashiyama station

Nearby: Arashiyama, Enrian temple, Nison-in temple, Houkyo-in temple and other temples
Yanagikoji Alley
Yanagikoji alley is 60 meters long and just two meters wide and runs between Uraderamachi dori street and Shinkyogoku dori shopping street near Shijo Kawaramachi.
It's fun to explore the hidden alleys usually know only to the local people, then Yanagikoji alley, which is a very small and a quiet alley, might be a great place to find – there are also many interesting shops lining both sides. It's fun to find small but attractive places, not in any guidebook.
When you have time to visit the popular area of Shijo Kawaramachi, try to find this secret alley!
Admission fee: N/A

Access: 4 mins walk from Kawaramachi station, 8 mins walk from Gion-shijo station

Nearby: Shijo Kawaramachi, Nishiki market
Shinsenen
Shinsenen was founded in 824 and is located to the south of Nijo castle – the center of Kyoto city. Shinsenen has a relationship with the Gion festival.
If you like a Japanese garden, Shinsenen is one of the best places in Kyoto. It is not a large garden, it takes for 10 mins to walk around but remarkably, the garden of Shinsenen is the oldest existing garden in Kyoto which dates back to the Heian period (794-1185).
According to historical legend, it is said that the place was where Minamoto no Yoshitsune, who was a very famous warrior, met a woman called Shizuka-gozen and they fell in love.
According to a historical record, Emperor Saga had a sakura-hanami party under the cherry trees there.
Admission fee:

Access: 3 mins walk from Nijo castle, 2 mins walk from Nijojo-mae station on the Tozai subway line

Nearby: Nijo castle
Nanzenji Temple
There are some very famous temples in Kyoto, such as Kinkakuji temple, Ginkakuji temple (the Golden Pavilion), Tofuku-ji temple, Chion-in temple and so on, but Nanzenji temple has an important role as a Zen Buddhist temple. Especially the Sanmon (a great gate that holds great importance within Japanese Buddhist temples), it is a must-see. Nanzenji temple is the best spot of autumn leaves in Japan, and you can take pictures.
It is located in the Higashiyama area, surrounded by beautiful mountains where you can see and experience nature while having a cup of green tea at the temple's beautiful tearoom.
Admission fee: Free

Sanmon gate – Adult 500 yen, High-school student 400 yen, junior high school and primary student 300 yen

Hojo garden – Adult 500 yen, High-school student 400 yen, junior high school and primary student 300 yen

Nanzen-in – Adult 300 yen, High-school student 250 yen, junior high school and primary student 150 yen

Access: 10 mins walk from Keage station on the Tozai subway line

Nearby: Ginkakuji temple
Useful tips of the transportations of Japan
It's very important that you get clear information regarding transportation when you travel, saving you time and money that can be spent on the great experiences you will encounter.
Here are three tips when getting to Kyoto and also when moving around Japan.
Shinkansen – Bullet train
Shinkansen (Bullet train) – the high-speed trains operated by Japan Railways (JR) – are great and the fastest way to discover Japan.
There are six Shinkansen lines in Japan, and it takes you to many destinations, as Shinkansen stop at major stations, so you getting to where you want to go is easy, regardless of distance.
Many people want to experience the Shinkansen in Japan which runs at speeds up to 320 km/h (200 mph) since 2014. They are very accurate with times and extremely reliable to take.
One of the six lines, the Tokaido Shinkansen, runs from Tokyo to Shin-Osaka, stopping at Kyoto. It takes about 2 hours and 20 mins by the Nozomi train from Tokyo to Kyoto. So, it is possible for you to enjoy Shibuya crossing in Kyoto and strolling in Gion in one day!
The Tokaido Shinkansen extends west Japan by the Sanyo Shinkansen so you can get to Kobe, Himeji, Hiroshima and even Hakata in Kyushu.
There is no limit to travel in Japan if you take Shinkansen!
Japan Rail Pass
Taking the Shinkansen will cost a lot, but don't worry, as there is a special way for only foreign people to travel to Japan.
It is called the "Japan Rail Pass" – JR Pass – the multi-use discount ticket from JR that you will save you so much money on travel costs by any JR line throughout Japan.
Let's explain the types and the cost as follows:
Standard 7 days/ Adult 29,110 yen, Child 14,550 yen




Standard 14 days/ Adult 46,390 yen, Child 23,190 yen




Standard 21 days / Adult 59,3500 yen, Child 29,670 yen
Also, 3 more types of Green Pass which is superior-class cars so little more expensive.
Once you purchase one of them you can travel as much as you want during the term, and if you take one trip by Shinkansen you will have already paid.
You can purchase JR Pass online from the English website of Japan Rail Pass and we strongly recommend purchasing if you are thinking of travel a lot during your stay in Japan.
Suica, ICOCA
If you travel by yourself using public transport, you don't want to have to buy a ticket every time you move. It is like an Oyster card for British people – the Japanese version is called "Suica" operated by JR East.
Suica is a rechargeable contactless smart card which you just touch at the ticket gate, so you don't need to queue at the ticket machine, and also you don't need to have lots of coins with you.
It's better than buying tickets as it is a bit cheaper and much more convenient to have.
You can purchase Suica at each JR East station or the ticket machine, and you can get money back before you return home.
Also, there is JR West version of Suica but called "ICOCA" which covers JR West rail network including Kyoto, Osaka, and Kobe. If you are in Kyoto, ICOCA is very useful.
That's it!
There is so much information about Kyoto, and it's best that you have the right information for your original trip.
I hope you find this article useful and have got to know a bit more about Kyoto!