Why a Walking Tour is The Best Way to Experience Kyoto
The following two tabs change content below.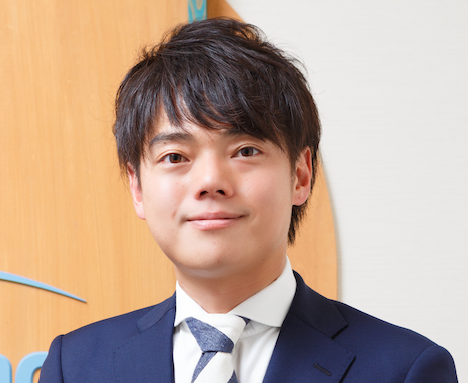 S-fleage
S-fleage is a Kyoto-based company. We are proud to introduce the charms of Kyoto to the world. We hope this article will help you to experience Kyoto.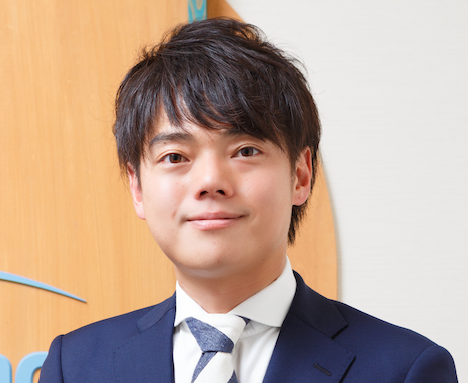 There is so much to see in Kyoto that it's a good idea to join a well-planned tour that takes you to the best places most efficiently. With so many great spots to visit, there is also an abundance of tours to choose from in Kyoto.
An experienced tour guide can help you get the utmost from your trip, and cut out the hassle of working out how to get around.
Probably the best way to experience the ubiquitous beauty of Kyoto up close is to join a walking tour. The calories you burn off walking, you can make up by enjoying Kyoto's many tasty treats.
Why Kyoto is the ideal place to take a walking tour
One reason that makes Kyoto the perfect place for a walking tour is that many sightseeing spots are close to each other. On the eastern side of the city, the Higashiyama district, for example, is one long string of famous sights that include the exquisite Silver Pavilion to the north and Kiyomizu Temple to the south. Between them is the Yasaka Shrine, which leads into the Gion geisha district. Similarly, in western Kyoto, at Arashiyama, interesting sights both big and small are dotted throughout the scenic river area.
The sheer number and proximity of historical sites in Kyoto is a legacy of its long reign as the capital of Japan.
Another reason why walking tours are the best way to see Kyoto is that they allow you to soak up the atmosphere of the town. And with a guide at your side, you can learn much more about what you see that you could from a guidebook.
Why take a walking tour in Kyoto?
Walking around Kyoto is definitely the best way to get to know the city. It's also great exercise. There are some clear advantages to taking a walking tour, rather than strolling around on your own. Let's look at some of them.
1.Your guide
Kyoto was the capital of Japan for more than 1,000 years. The history there is very deep and unfamiliar to most of us. A knowledgeable tour guide can help you make sense of that history and bring meaning to the places that you visit, so that you learn about Kyoto, and don't just see it. English-speaking guides bridge the language gap and can explain to you the many fascinating cultural differences that you will discover, including practical matters like how to use public transport.
2.Unique experiences of Kyoto
Tour guides' local knowledge enables them to provide you with a uniquely Kyoto experience. This means not just having tea, but having it in a centuries-old tearoom with rich historical connections. Some tours also take you to places not normally open to the public. On a private tour, you can negotiate destinations that meet your own unique interests.
3. Don't have to plan it all yourself
Planning your sightseeing takes a lot of research. Not only is there the question of where to go, but also when, and how to get there. By choosing a tour, you let your guide handle all those details, leaving you free to simply enjoy.
3 Tips to help you enjoy a Kyoto walking tour
1.Wear shoes and clothes
Wear shoes and clothes that are comfortable for walking. Keep in mind that most temples and shrines, and even some restaurants, will require you to remove your shoes to enter.
2.Have a high-quality camera on hand
So that you get the best shots possible of Kyoto's many exquisite buildings and beautiful views.
3.Dress to suit the weather
Summer in Kyoto is hot and extremely humid. Winter is cold but snow is rare.
Average daily high temperatures for Kyoto
| | | |
| --- | --- | --- |
| | Celsius | Fahrenheit |
| January | 9 | 48 |
| February | 10 | 49 |
| March | 13 | 56 |
| April | 20 | 68 |
| May | 25 | 76 |
| June | 28 | 82 |
| July | 32 | 89 |
| August | 33 | 92 |
| September | 29 | 84 |
| October | 23 | 73 |
| November | 17 | 63 |
| December | 12 | 53 |
Best 6 walking tours in Kyoto
Kyoto is well known for amazing sights like the Golden Pavilion and Kiyomizu Temple. While you can leapfrog from one top spot to the next on a bus or limousine tour, in doing so you miss the beautiful and historical details that can be found throughout Kyoto. A walking tour helps you learn about the city – not just the sights – and to make unique discoveries that will define your trip to Kyoto.
Having an English-speaking guide will help you understand the significance of the things you see and let you take home with you more than just souvenirs and nice photos.
So let's take a look at some of the walking tours on offer.
Night Walk in Gion
Kyoto's Geisha District This 100-minute tour takes you to the most traditional part of Kyoto, which is still frequented by geisha artisans today. The beautiful backstreets of the Gion district are even more atmospheric at night. The English-speaking guide will explain the history and daily lives of geisha, including details about their kimonos and hairstyles. (Cost: \1,368)
URL:https://www.getyourguide.com/kyoto-l96826/kyoto-night-walk-in-gion-the-geisha-district-t70438/?utm_force=0
If you are interested in the nightlife in Kyoto, please check it out.
How to Enjoy The Kyoto Nightlife- Pubs, Clubs and Scenery
Kyoto 5-Hour Walking Tour
This 3-kilometer trail takes you off the beaten track to Buddhist temples, Shinto shrines and traditional Japanese handicraft workshops that aren't open to the public.
The knowledgeable guide will fill you in on the culture and traditions of Kyoto as you go. The tour includes a tea break with Japanese sweets and ends near Kiyomizu Temple. (Cost: \2,280)
URL:https://www.getyourguide.com/kyoto-l96826/kyoto-walking-tour-t70193/
Kyoto Walking Tour
Small-Group Adventure Limited to just 12 people, this tour takes you to key highlights of Kyoto – the Gion geisha district, the Zen gardens at Tofukuji Temple and the red-gate tunnel at Fushimi Inari Shrine. (Cost: \7,000)
URL:https://www.getyourguide.com/kyoto-l96826/city-of-culture-kyoto-small-group-walking-tour-t15367/
Cool Kyoto
5-Hour Walking Tour with the Last Samurai Step back in time on this tour as a samurai takes you to visit a variety of interesting traditional arts and craft shops, a Buddhist temple and Shinto shrine, the Kyoto Imperial Palace gardens, as well as a local food market.
Includes a light lunch of local dishes and a demonstration of samurai sword skills. (Cost: \20,000 for a group of up to five people)
URL:https://www.getyourguide.com/kyoto-l96826/cool-kyoto-walking-tour-with-the-last-samurai-t30861/
If you would like to know more about cool things in Kyoto, please check it out:
The best 10 Cool things in Kyoto
Kyoto Full-Day Private Walking Tour
This is a great tour to take on your first day in Kyoto. It uses public transport to get around, which gives you a chance to ask your guide about how it all works. It also takes you to some of the top Kyoto attractions, so you can tick them off your to-do list straight away.
First, choose either the Golden Pavilion or the Arashiyama Bamboo Forest, then head to the Fushimi Inari Shrine and its thousands of red gates.
After lunch visits Kiyomizu Temple and explores the beautiful old district that connects it with the Gion geisha area. (Cost: \41,132 per group of up to six people)
URL:https://www.getyourguide.com/kyoto-prefecture-l240/kyoto-private-full-day-sightseeing-tour-t126050/
Arashiyama: Bamboo Grove and Temple Tour
Escape the city with this tour of the nearby Arashiyama region, which is famous for springtime cherry blossoms, autumn colors and beautiful scenery all year round. The tour features the famous bamboo grove. A personal itinerary means you can choose from an array of other Arashiyama sights, both big and small, such as the UNESCO World Heritage Site Tenryuji Temple, Daikakuji Temple, or the secluded Gioji Temple. Kids will enjoy a visit to the Iwatayama Monkey Park. (Cost: \11,307)
URL:https://www.getyourguide.com/arashiyama-l36984/arashiyama-bamboo-grove-and-temple-tour-t207789/
If you would like to know more about Arashiyama, please check it out:
Delight in the magnificent Bamboo Forest – Arashiyama, Kyoto
The tours included here are just a sample of the many types available in Kyoto. There are also cycling tours, rickshaw tours, sake tours, tea ceremony experience tours and much, much more. What the mountain-rimmed city lacks in physical breadth, it makes up for in-depth.
Thank you for reading!
It's a pleasure to me if you take part in a walking tour and will be enjoyed this.
We hope your great trip to Kyoto!
Best regards!