The best 10 Cool things in Kyoto
The following two tabs change content below.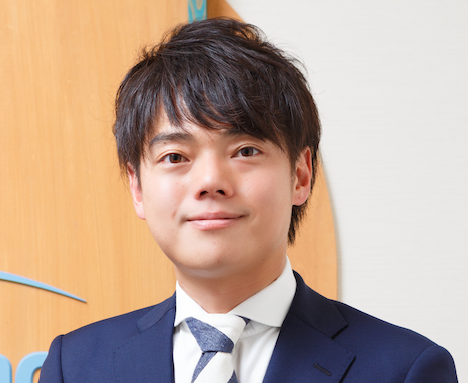 S-fleage
S-fleage is a Kyoto-based company. We are proud to introduce the charms of Kyoto to the world. We hope this article will help you to experience Kyoto.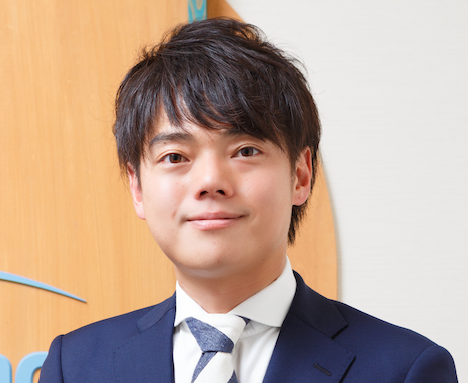 Do you know how many foreign people would love to travel to Japan?
It seems that 28.7 million tourists landed in Japan in 2017.
Japan attracts many foreign people, mainly due to the culture, and the fact that ancient and modern can co-exist is such an unique country.
Apparently, Kyoto is the most well known city – not just in Japan but around the world.
Therefore Kyoto is the one of the top cities where tourists undoubtedly want to visit, as it represents the real Japan. So it is not difficult at all to find many famous and not-so-famous sightseeing places in and around Kyoto.
But to make your trip to Kyoto very special and even more memorable, let's take a look at not only traditional things, but also the cool things to do and visit in Kyoto as well.
This article guarantees to help to introduce to you the hidden, non-tourist things in Kyoto, and makes your trip quite unique as you'll discover things new and also very local – things such as eatinging, see and buying – only uniquely available to you to do in Kyoto.
So let's get started!
1.What to do
Explore Fantastical Fushimi Inari Shrine
Fushimi Inari Shrine is a must place to visit when you have the opportunity whilst in Kyoto, as it is Japan's best known Shinto shrine. It is, and has been for a long time, one of the most visited Japanese shrines by both Japanese and foreigners, so you really don't want to miss it.
It is the head shrine of the god Inari, with the very famous 10,000 red torii gates that date back to 711 A.D., lined with Japanese lanterns all the way through.
You can take your time and explore through one after another of the torii gates – it is quite magical, as if you are in the ancient era or on a film set.
One attractive point of the shrine, apart fro the red torii gates, is the shrine building. It is very beautiful, and when you are at the top, you will amazed how remarkable the view of Kyoto is.
If you would love to experience something rare, why don't you try to eat a whole roasted Uzura bird which are very famous in Fushimi Inari.
Why having Uzura bird? Inari is a god of agriculture – the birds therefore were considered pests, and they used to eat the product of the fields. So the people started to eat the birds to try and exterminate them!   
Opening time: 24 hours
Admission fee: free
Address:68 Fukakusa yabunouchi-cho, Fushimi-ku, Kyoto city, Kyoto〒612-0882
URL: https://www.japan-guide.com/e/e3915.html
Play with the wild monkeys at Arashiyama Monkey Park
How about having some fun with the monkeys in Arashiyama, Kyoto?
There are 120 snow monkeys at Arashiyama Monkey Park which are Japanese native monkeys – if you have seen monkeys using a hot spring before, well that is these monkeys! It is not just watching them from the outside of a gate, but the monkeys at Arashiyama monkey park are everywhere – no fences, no cages, just wild monkeys.
You will be given some advice though, like "don't stare" or "don't touch" – because they are wild, you do need to be careful.
There are 120 steps to get to the monkey area, so take the opportunity to enjoy the wonderful view, and it takes for about 15 minutes, so that should be fine for  children too.
The monkeys food is available at only 100 yen if you would like to feed them, though they might try to sneak or steal the bag, so be prepared!
If you are animal lover, it is a fun experience to have many monkeys in one place!
Opening time:
・Spring and Summer (March 15th to September 30th) 9:00-16:30, the top of the mountain opens until 17:00
・Autumn and Winter (October 1st to March 14th)
9:00-16:00, the top of the mountain opens until 16:30
Admission fee: Adult (16 years or over) 550yen, Children (4 years to below Junior high school student) 250yen
Address: 61 Nakao shitacho, Saikyo-ku, Kyoto city, Kyoto. 〒612-0882
URL: https://en.japantravel.com/kyoto/kyoto-s-wild-monkey-park/20734
Drink from water fall at Kiyomizu-dera temple
Kiyomizu-dera temple is an independent buddhist temple in eastern Kyoto with lots to see, especially the very famous and huge veranda which is on the side of a mountain and supported by many 13 meter high wooden columns, allowing the visitors a magnificent view, with lots of cherry and maple trees throughout the year.
As a UNESCO World Heritage site, Kiyomizu-dera temple is officially known as Otowa-san Kiyomizu-dera, and is connected to the Otowa waterfall from which visitors can drink water directly within the temple grounds. The waterfall is divided into three streams, and each stream has a good fortune, such as for health, studies and love. Of course you can drink from all the streams!
The view from the main temple is magnificent.
One more thing to tell you, is that Shirakawa-mabushi, the Japanese sweet made from special Tanba black bean from Utsuwaya is something not to miss.
Opening time: 6:00-18:00
Admission:
Adult/University student/High school student 400yen
Junior high school student/Primary student 200yen
Disable Free
Address: 294 Kiyomizu 1-come, Higashiyama-ku, Kyoto city, Kyoto 〒605-0862
URL:http://www.kiyomizudera.or.jp/en/
Stroll in Gion at night
Gion is such a special area, and the most famous and beautiful Geisha district – north-south road in the northwestern part of Higashiyama-ku, from north in Sanjo street to the south in Kennnji-mae.
A bar and entertainment area north of Shijo-dori, from Ochaya in the south in Gion entertainment district, temples and shrines, but also a great theatre where you can enjoy a traditional performing art on both sides of the small street.
There are no tall buildings around there, just wooden traditional houses and Japanese lanterns lighting up the night. It is so beautiful, this is Kyoto as you would expect it.
In addition, it could be your dream come true to meet a Maiko or Geisha in a stunning kimono who are off to work at an Ochaya! Click here to read more aibout Gion!
Admission: Free
Address: Gion-cho, Higashiyama-ku, Kyoto city, Kyoto
URL: https://www.japan-guide.com/e/e3902.html
Monster Hunt at Yokai street
Yokai means monster in Japanese, and there is Yokai street which is the weirdest street in Kyoto. Yokai street is in an attractive area where there are many sightseeing points, including Kitano Tenmangu shrine and Kinkaku-ji temple, so just pop in and add this cool activity to your day.
The Yokai street has 30 spooky local folklores, and it is fun to find as many as you can – like a Yokai trail, you can explore the area, where there are so many opportunities to acquire numerous talismans from various vendors.
If you can find some hidden Yokai, then this is something weird and fun to discover!
You will find some YouTube video of "Yokai street" if you would like to know more.
Opening time: 24 hours
Admission: Free
Address: 75 Okamino—cho, 2-chome, Nishiiru, Ichijo-dori Onmae-dori, Kamigyo-ku, Kyoto city, Kyoto 〒602-0000
URL: https://www.yelp.com/biz/京都一条-妖怪ストリート-京都市
2.Where to buy 
Browse Nishiki market
It would be an interesting time to browse around in the Nishiki market which is called "Kyoto's Kitchen", because so many different foods are available there. The market started as a fish market in 1615, and it is 390 meters long parade where you can find not only delicious foods like sushi, pickles, Japanese sweets, but also handmade traditional crafts, all in a very lively atmosphere.
There are restaurants and cafés as well so that you can spend the day easily.
Usually Japanese shops have tasting so that you can try as many different items as you want, which will help with your choice of things to buy and take back home.
It could be very interesting day to discover something new for you, but also very Kyoto-ish things.
Click here to read more about Nishiki Market!
Address: 609 Nishidaimonji-cho, Shijo Noboru, Tominokoji-dori, Nakagyo-ku, Kyoto city, Kyoto 〒604-8054
Opening time: 9:30-18:00
Admission: Free
URL: https://www.japan-guide.com/e/e3931.html
 Cool Japan Shopping at Kyoto Kikyori Naito Shoten
As you know there are many Japanese brands and hand made traditional crafts in Kyoto to attract both Japanese and foreigners. Those are very special and with tradition, from artisans that are proud of their work, have excellent skills, and produce minimal and beautiful objects.
Naito Shoten is a shop which is located near the Sanjo bridge, and has been running their business since 1818, selling their original home cleaning goods, such as scrubbers and sweepers.
Traditional products using the palm tree, has some 200 years of history and are made by artisans with great skill, and last very long. They consider how the customer's use them, so that is why there are various items, like super mini scrubbers and mini sweepers for cleaning a bar of shoji window.
It is a hidden local shop and they are proud of their products, and in the stunning Japanese style building you can really feel the history, even though there is no sign outside, people can still find the shop by themselves.
It is very Japanese and an interesting shop, so we strongly recommend that you to visit – it might be a good idea to get some souvenirs whilst there.
Opening time: 9:00-19:30
Close: not fixed days
Address: Sanjo ohashi Nishi-zume, Nakagyo-ku, Kyoto city, Kyoto
URL: http://eng.trip.kyoto.jp/spot/db/Naito-Shoten/
3.Where to eat and drink
Tasting locally brewed sake in Fushimi
Sake is definitelly one of Japans cultural assets.
Did you know Kyoto is famous for sake? There are local sake breweries, and Fushimi is Kyoto's sake district.
There is also Fushimi Sake Village as well that attracts people with about 100 different kinds of sake to choose from.
Fushimi is located at the entrance to the south of Kyoto city, along the confluence of three rivers, Katsura-gawa, Kamo-gawa and Uji-gawa, and where Higashiyama mountains on the south edge collide with Momoyama mountain.
So Fushimi is an area with a lot of water so that it developed as a commercial area with many people working and living there in the Edo period (1615-1868). The quality of water is so important in order to make good sake, and the water in Fushimi contains the perfect amount of minerals to produce the best ones. So the number of sake breweries had increased naturally and so established Fushimi as a place for making sake. At the end of the Meiji period, Fushimi became very famous as a sake district, and so developed its own history with the people and the location.
That is why there are many local sake brewers in Fushimi with a culture stretching back over hundreds of years.
It would be great fun to discover what type of sake you like (but be careful not to drink too much!) and enjoy your favourite sake whilst you enjoy watching an Akira Kurosawa film! Click here to read more Fushimi!
Address: 3-chome, Kyo-machi, Fushimi-ku, Kyoto city, Kyoto
URL: https://www.japan-guide.com/e/e3938.html
Cool Kawadoko Dine in Kibune
Have you ever heard of Kawadoko cuisine?
It is the very unique way to have a meal outside of a restaurant, especially in summer in Kyoto – a clever idea by Kyoto people, as Kyoto in the summer gets very hot, due to the basin shaped valley that Kyoto is located in.
Kawadoko is a kind of wooden platform which is placed over, or beside, a river and where you can sit down on, and have a Japanese meal, it looks just like an Ozashiki room!
The Kawadoko in Kibune is actually on the Kibune river, so you can imagine the temperature is much cooler, even on the hot days – you can actually reach out and touch the water, even dangle your bare feet, whilst sitting on Kawadoko, into the water.
Imagine, for a moment, leaving all the noise, the hustle and bustle of the town; the summer heat and humidity of Kyoto's basin-shaped valley behind, just enjoying your Kyoto cuisine, listening to the chatter and running water from the Kibune river (which is actually the riverhead of the Kamogawa river), the rustling leaves and the cool breeze blowing through the trees.
Kyoto has a great amount of nature, so Kawadoko dining is the very unique way that you can enjoy both a beautiful meal and Kyoto's nature.
Surely, you'll have something new to discover!
Address: 180 Kurama kibune-cho, Sakyo-ku, Kyoto city, Kyoto. 〒601-1112
URL: https://www.japan-guide.com/e/e3967.html
Japanese tea experience at Kaboku tea room
Having real Japanese tea in Kyoto is yet another pleasure. It is healthy tastes great in such a beautiful place.
Kaboku tea room is located at Teramachi-nijo, and it has a very peaceful atmosphere, as there are many antique shops and galleries.
The tea room is run by a Japanese tea shop called "Ippodo" since 1717, so you imagine the history and how much of an expert they are regarding Japanese tea.
So if you have any questions about the tea, it doesn't matter if it is just little question, the staff are always very happy to answer and chat with you.
Their style is very unique, and you actually prepare your own tea:
1) choose the tea leaf by yourself;
2) a member of staff teaches you how to prepare the tea; and
3) you experience making the tea using a kyusu tea pot.
It is rare experience to make your own tea, to pour and drink it, and you'll discover the actual taste of the tea very well, as it was prepared taking time to enjoy with a Japanese sweet.
Opening time: 10:00-18:00 (last order 17:30)
Address: 52 Tokiwagi—cho, Teramachi Nijo agaru, Nakagyo-ku, Kyoto city, Kyoto
URL: http://www.ippodo-tea.co.jp/en/about/kaboku.html
Summery
So, we introduced the hidden, non-tourist things in Kyoto. Hope you found some places interesting or having the feeling you will visit all of them whilst you are in Kyoto.
We hope you will enjoy your very special trip to Kyoto!
Thank you for reading!
Even foreigners can now have access to Geisha and Maiko
We are proud to offer an excellent opportunity for foreign visitors to Kyoto to meet and interact directly with Geisha, at an exceptional price, every Tuesday, Thursday, and Sunday from 6 pm to 8 pm. This tour includes dinner, an English guide, watching a traditional dance performance, and be able to play a unique game with the Geisha.
Are you curious about this tour? Check the detailed information, and make an online reservation now to meet an authentic Japanese Geisha in Kyoto!