The Best 8 what to do in Kyoto
The following two tabs change content below.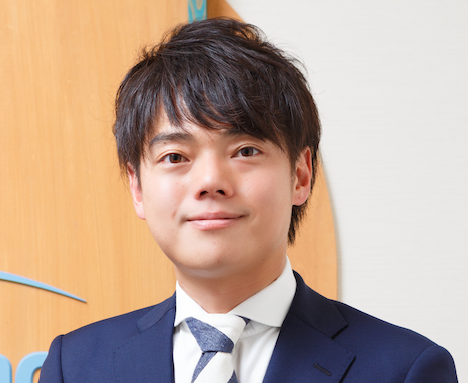 S-fleage
S-fleage is a Kyoto-based company. We are proud to introduce the charms of Kyoto to the world. We hope this article will help you to experience Kyoto.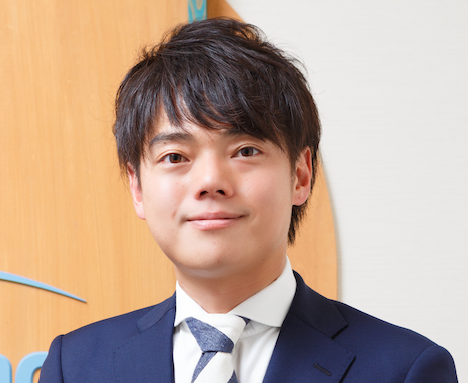 To help you to decide what to do in Kyoto, we suggest 3 famous places, activities at night and seasonable events during June, July and August, in order to make your Kyoto trip an exceptional one.
The Best 8 what to do in Kyoto
Kyoto has always been attractive to people because it was once the ancient capital of Japan, from the 8th through to the 19th century.
That is why there are many cultural places and events in Kyoto that people would love to discover.
It of course depends on how many nights you have planned in Kyoto, so you really want to choose the most essential places or events for your special trip.
So as locals, we would love to guide you in "what to do in Kyoto" and give the best selection of must-go-to and must-to-see places and events, and also introduce you to seasonable recommendations.
You really mustn't miss the three famous places in this article, but we imagine you might not be totally satisfied with just having famous places always in the guidebooks, so we have listed more, including how you can enjoy Kyoto at night, and also many special events which happen from June to August.
You can also expect more details, like the history and access information to further enhance your visit.
We hope that this article will be very beneficial for your stay in Kyoto.
The best three must-to-go places
Let's begin by introducing the three best places in Kyoto that you really can't miss.
Fushimi Inari Shrine
It is said that there are about 800 shrines in Kyoto, proving that Japanese people are still living with the Shinto dieties.
There are some important reasons why you shouldn't miss the chance to visit Fushimi Inari Shrine:
Firstly, Fushimi Inari Shrine is the head shrine of the god Inari – looking after traditional agriculture like rice, tea and sake, but also for modern industry. Inari shrines are one of most common shrines in Japan, and the Fushimi Inari Shrine is the most important shrine as the head of them all.
Secondly, it has a history. Fushimi Inari Shrine was founded in 711, so that it is the one of the oldest and historical assets of Japan.
The shrine became an object of Imperial patronage during the early Heian period (794-1185), and during that time, it was elevated to the highest rank of shinto shrines in 942.
The main shrine structure was built in 1499 and was designed as an Important Cultural Property of Japan.
Samurai warlord, Toyotomi Hideyoshi, donated to it, and the shrines entrance gate was built in 1589.
You might know already that Fushimi Inari Shrine is very famous for "Senbon Torii" (thousands of tori gates), and it is actually these torii that made the shrine so famous.
Walking through these endless torii ismagical, and quite a spectacle – you can certainly feel something special once there.
There are more reasons to visit the Fushimi Inari Shrine, which is located in the southern part of Kyoto, and isolated from the main town. Therefore there is very little noise and you can totally relax surrounded by Kyoto's wonderful nature.
Did you know that Fushimi Inari Shrine was selected as the most popular tourist site in Japan in 2016 by Trip Advisor?
That is why Fushimi Inari Shrine is the one of three must-to-go places for those visiting Kyoto.
-Opening time: 24 hours for pray
-Admission: Free
-Access: 5 minutes walk from Fushimi inner station on Keihan line
-Address: 68 Fukakusa yabunouchi-cho, Fushimi-ku, Kyoto city, Kyoto. 〒612-0882
-URL: http://inari.jp/en/ (English)
Arashiyama
Arashiyama is a little far from town, as it is located in the western most part of Kyoto city, but this is another place you really must-to-go.
The 'Yama' in Arashiyama means mountain, and it is an area along the Katsura-gawa river, therefore it is a beautiful place to go. Cherry blossoms in Spring, the exotic Autumn colour – red and yellow maple leaves, as if straight from a Ukiyo-e painting – hence, so many people are able to appreciate the natural beauty of Arashimaya and get the full experience of the real Japan.
The most popular place in Arashiyama is Togetsukyo bridge, the symbol of Arashiyama across the Katsura-gawa river. This wooden bridge was first built during the Heian period (794-1185), its total length is 155 meters and the width is 11 meters. It has been used for historic films and Jidaigeki dramas, therefore it is very photogenic. So much so that many people take pictures there and upload them on to their Instagram account in order to get many likes.
The Arashiyama monkey park and bamboo forest are also there, so you will have many things to see in Arashiyama.
-Opening time: 24 hours
-Admission: Free
-Access: Arashiyama station on both Hankyu Arashiyama line and Randen Arashiyama hosen
If you would like to know more about Arashiyama, please feel free to ask.
Delight in the magnificent Bamboo Forest – Arashiyama, Kyoto
Kinkaku-ji Temple
What a gorgeous temple. Kinkaku-ji temple – officially named Rokuon-ji – is located in northern Kyoto, and has a history of 600 years. It was originally built in 1397 by the Muromachi bakufu Shogun, Ashikaga Yoshimitsu, and it was used as Yoshimitsu's villa. It is a Zen buddhist temple and became a UNESCO World Heritage Site in 1994.
A very picturesque and shiny golden temple which really is worth seeing.
It's interesting to know, that each of the three floors of the Kinkaku-ji Temple has a different architectural style; the first floor is a Japanese palace style; the second floor is samurai style; and the third floor is of an old Chinese style. The exterior of the second and the third floor is completely covered in gold leaf gilding.
The golden pavilion appears to be floating on the Japanese garden, and it looks so stunning from any angle, combined with the pavilion and surrounded by trees.
There is a spot where many people just pass-by and miss, a pine tree of more than 600 years old. This tree was cherished by Yoshimitsu, while the shape of the tree is quite unusual, so don't forget to take a look.
There are of course many things to see at Kinkaku-ji Temple, but the last thing we suggest you don't miss is "gosyuin". Gosyuin is a stamp which is made by the people who work for temples and shrines, and they are given to worshippers and visitors who visit, so they can record their visit. It is like a trail, and people try to collect as many stamps as they can in their gosyuin notebook.
Kinkaku-ji Temple is the one of the temples where you can get gosyuin, so why don't you get at least one and it could form part of your souvenir!
-Opening time: 9:00-17:00
-Admission: Adult/high school student 400yen, junior high school student/primary student 300yen
-Access: 5 minutes walk from Kinkakuji-michi bus stop on kyoto city bus 101, 205
-Address: 1 Kinkakuji-cho, Kita-ku, Kyoto city, Kyoto. 〒603-8361
-URL: http://www.shokoku-ji.jp/k_about.html
The must-to-go places at night
Now we move on to what you can do at night in Kyoto.
Let us introduce two places that will make your trip unforgettable .
 Strolling Hanami-koji
Hanami-koji is the main street in Gion – the renowned Geisha entertainment district. It is not so much the location, but the atmosphere that perfectly represents Kyoto and Japanese tradition.
The street runs for about 1km, from Sanjo-dori in the north, to Kennin-ji temple in the south, and runs straight through the middle of Gion's entertainment district.
This is the most attractive street in Kyoto, and has many of Geisha and Maiko Ochaya, and traditional houses called Machiya on both sides of the street.
Machiya are traditional wooden townhouses, and they were very popular with Kyoto's merchants, so many people still live in Machiya, whose exterior and interiors are quite amazing.
Ochaya are tea houses, where patrons are entertained by Geisha, so you can imagine how beautiful and historical these wooden houses are, lining both sides of the street to create a real taste of Kyoto taste.
So Hanami-koji has just the right Kyoto taste that you can expect to see during your stroll, but at night it is the street to go to. Why, because it is the Geisha entertainment district, and there are Ochaya! So you might be able to meet a real Geisha – something so many Japanese people would like to meet one day.
At dusk, Japanese lanterns are being lit on the wooden houses and on the street, so it is like a magical dream!
It is very easy to get to Hanami-koji as it is located in a middle of town, so make time to visit.
-Opening time: 24 hours
-Admission: Free
-Access: 10 minutes walk from Gion Shijo station on Keihan line
Clubbing in Kiyamachi street
Kiyamachi street is very close to Gion and Kawaramachi, and just west of Pontocho, running for about 1km adjacent to the central Kamo river between the two main boulevards of Sanjo and Shijo.
It is an ideal area for clubbing, as there are many bars and Izakaya pubs and it doesn't cost too much. Therefore, many Japanese locals, including students go there and have a fun time.
You will find many Japanese style restaurants and Izakaya, but also pubs such as ZAZA Pub, ZAM ZAM, and others. If you want to have an interesting and lively night out in Kyoto, you should definitely go to Kiyamachi street, for a great atmosphere and an opportunity to meet interesting people, with excellent service.
It would be ideal not rush go back to your hotel or ryokan after you've had a busy day of sightseeing, but instead relax by having sake and other alcoholic beverages somewhere during the night whilst in Kyoto's Kiyamachi street!
-Opening time: 24 hours
-Admission: Free
-Access: 5 minutes walk from Gion Shijo station on Keihan line or Kawaramachi station on Hankyu line
The what-to-do in June
What would you like to do in June in Kyoto?
Well, Kifune Matsuri (festival) is a good best choice.
The festival is held on the 1st June at the Kifune shrine, an ancient shrine with some 1300 years of the history, located in a village in the mountainous area of northern Kyoto, just on the edge of Shiga prefecture.
It is not a big shrine, and it belongs to the god "Takaokami no Kami" who was considered the god of water, so water is very important for the shrine – "Water is the source of all life" the shrine states.
The birth of the god of Kifune is part of ancient Japanese mythology, and is written in the Kojiki, the oldest extant chronicle in Japan and Nihon shoki.
The shrine holds the annual festival, which is called Kifune Matsuri, and it is the most important festival to thank for water. It starts in the main hall of the shrine, offers an elegant court dance and music in which all the people involved wear very traditional clothes. The main hall includes the iconic stone stairs with many red lanterns, so many people are walking through them, so it is quite breathtaking and is worth watching.
Then the portable shrines leave the main hall and head towards "Okumiya". The children join in and the ritual goes around the rock in the form of a boat to pray for their healthy growth.
Shinto music and dance will be performed by the chief priests and shrine parishioners from Shimane prefecture. The festival is quite colourful and lively, and you will be surrounded by water and nature.
You can enjoy spending time at Kifune shrine in summer as well, as you can feel the "Wa" of Japanese taste whilst the temperature is cooler and you are surrounded by local nature.
-Opening time: 6:00-20:00 (1st May to 30th November), 6:00-18:00 (1st December to 30th April)
-Admission: Free
-Access: 5 minutes from Kifune bus stop of Kyoto bus 33
-Address: 180 Kurma kifunecho, Sakyo-ku, Kyoto city, Kyoto. 〒601-1112
-URL: http://kifunejinja.jp/history-e.html
The what-to-do in July
The famous festival, Gion Matsuri, is held in July. You might of heard of the festival, though? If you are in Kyoto in July, you must try to go and watch, as the festival carries on for entire month of July.
Let us explain about Yasaka shrine first.
The shrine was founded 1350 years ago, and is located between Gion and Higashiyama district. It pays respects to Susanoo-no-mikoto, Kushiinadahime-no-mikoto and Yahashira-no-mikogami.
The name of the shrine was changed to Yasaka shrine when shrines and buddhist temples were separated during Meiji restoration.
So the shrine has a long history, but also Gion Matsuri has as well, and it has started in the 9th century as Yasaka shrine's festival, it is so amazing. It was to stop an epidemic spreading all over the Japan in the year 869 A.D. by building 66 hooks (a type of spear) which are carried around in a portable shrine. The number 66 represents the number of Japanese provinces during that period.
The climax, Yamahoko float procession, will be on the 17th and 24th July in 2018.
The festival is the most famous and dynamic festival in Japan, and has a massive scale with hundreds of people involved and attracting more that a million visitors each year.
URL: http://www.yasaka-jinja.or.jp/en/
The what-to-do in August
It is usually very hot and humid in Kyoto in August, but many people still visit. There are some events such as the festivals and fireworks displays, so it is nice if you can wear Yukata – summer cotton kimono – and go out wearing these.
Here is a suggestion of what to do in August. Watch for Okuri-bi. What is Okuri-bi? It is actually called "Gozan no Okuribi" but "Daimonji" is more common.
It is the culmination of the Obon festival on the 16th August and five gigantic bonfires shaped as "大", meaning "large" in Kanji (Chinese character), they lit from the top to the bottom and measure 120 meters in length, and are positioned on the mountains surrounding Kyoto.
"大" means the one of the Gozan, Mt. Daimonji.
Okuri means sending, Bi (hi) means fire, and it is to let the souls of the ancestors depart for the spiritual world, after those souls have come back to visit their living relatives for the Obon season.
Obon season is very important, so Japanese people celebrate by having this festival.
Okuribi is as famous as the Gion Matsuri, and they represent Kyoto's summer. So you go and enjoy the Okuribi gigantic bonfires, as they light up against the jet black of the mountains if you are in Kyoto in August!
Kyoto has tradition and modern culture, and keeps attracting so many people – locals and tourists, Japanese and foreigners.
Visiting Kyoto only once wouldn't be enough, as there are so many things to do for each season. That is why planning your trip to Kyoto is very important to make the trip extra special.
So we hope that you will have a fantastic time when in Kyoto!
Even foreigners can now have access to Geisha and Maiko
We are proud to offer an excellent opportunity for foreign visitors to Kyoto to meet and interact directly with Geisha, at an exceptional price, every Tuesday, Thursday, and Sunday from 6 pm to 8 pm. This tour includes dinner, an English guide, watching a traditional dance performance, and be able to play a unique game with the Geisha.
Are you curious about this tour? Check the detailed information, and make an online reservation now to meet an authentic Japanese Geisha in Kyoto!