Kyoto Tour Guide-Things to do in Kyoto-
The following two tabs change content below.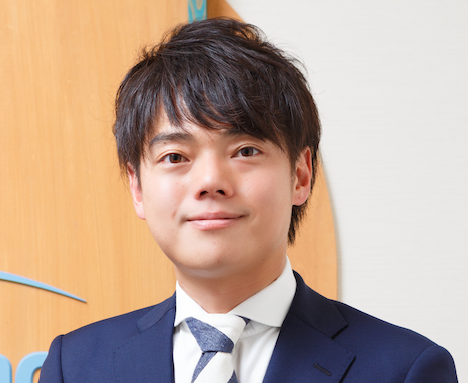 S-fleage
S-fleage is a Kyoto-based company. We are proud to introduce the charms of Kyoto to the world. We hope this article will help you to experience Kyoto.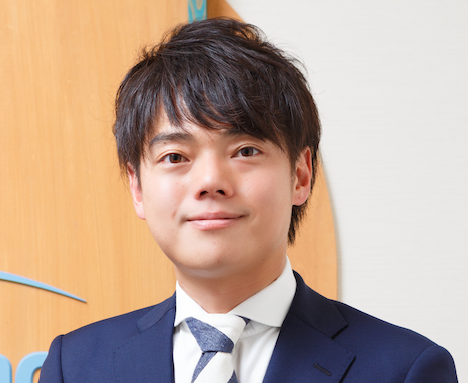 There is so much to see and do in Kyoto that it can be difficult to decide where to go. Thankfully, Kyoto also has many great guides and tours, which can help you figure out your sightseeing plans. Of course, they will take you to Kyoto's 'top' sights, but many will also adapt their plans to suit your specific interests. Many also include some off-the-beaten-track gems that you would otherwise never discover.
Guides and tours help you get around the city and use your time there efficiently. By explaining to you the very deep and dense history of Kyoto, you don't just see the sights, you understand them. Even for visitors on their second, third or fourth trip to Kyoto, a guide will surely teach you something new about the city and the culture.
Whether you already know where you will go in Kyoto, or whether you're still trying to work that out, it is worth considering taking a guided tour, or even a self-guided one. The variety in the type of tours and guides available – and their cost – will surprise you.
Read on to learn what Kyoto sights you should not miss, which tours can get you there, and a list of free guides that can help you make sense of it all.
Overview of Kyoto
Kyoto is famous throughout the world as the capital of old Japan and the home of its culture and tradition. Many of the practices that we today associate with Japanese culture – the tea ceremony, ikebana flower arrangement, Noh drama – were cultivated in Kyoto.
History & Outline
Kyoto was the capital of Japan and the home of the emperor from 794 to 1868. Over the centuries, the city and its treasures were damaged many times by fires and wars, particularly the Onin civil war of 1467-1477, which turned the city to ashes. But because it was largely unscathed by World War 2, Kyoto today retains an abundance of historically priceless structures and artifacts. It is also a modern city that is home to leading technology firms and due to its concentration of universities, is a key research area. With a population of close to 1.5 million people, it makes the list of Japan's ten largest cities.
Climate
In winter, average nighttime temperatures in Kyoto City manage to stay above zero degrees Celsius (34 degrees Fahrenheit) and on hover around 9°C (48°F) during the day in the coldest months of January and February. Winter is Kyoto's driest season and snow rarely falls in the city.
In summer, Kyoto is oppressively hot and humid. Average temperatures reach 33°C (91°F) during the day and nights are a balmy 24°C (75°F). This is the city's peak rainfall period, particularly in the rainy season of June and July. Some of the typhoons that vex Japan from August through to October also reach Kyoto.
Spring and fall are either warm seasons that attract tourists from home and abroad for the cherry blossoms of late March to early April, or the brilliant autumn foliage around the latter half of November. Rainy days average around 11 a month in spring, and nine in autumn.
Temperatures in these seasons moderate between the extremes of winter and summer. March daytime temperatures average around 13°C (55°F), and 4°C (39°F) at night, but climb to 25°C (77°F) by May with a 14°C (57°F) average at night. Fall temperatures slide from an average daytime high of 29°C (84°F) in September to just 17°C (63°F) in November, and from a 20°C (68°F) average nighttime low to 8°C (46°F).
Here is useful information about Kyoto for you:
The Useful Tips to Enjoy Kyoto
Access
The fastest bullet train, the Nozomi, can get you to Kyoto from central Tokyo in about two hours and 20 minutes. It takes about an extra hour to travel by train from Narita airport to central Tokyo. From Haneda airport, you can reach Kyoto in under three hours by taking the Keikyu Airport Line's Rapid Limited Express train to Shinagawa station and transferring to the bullet train.
From the Kansai International Airport in Osaka, the Limited Express Haruka train run by JR West arrives at Kyoto Station in about 75 minutes. The airport bus service to Kyoto Station takes about 90 minutes.
You can find out how to get to Kyoto here: 
Kyoto's Sightseeing Spots
The central streets of Kyoto City are laid out on an easy-to-navigate rectangular grid system. This makes it easy to divide the city into geographical sections, as we have done below. Many popular sights are located at the foot of the mountains that surround Kyoto to the east, north, and west. That can make them a little difficult to get to. It also, therefore, makes sense to sightsee within each of those regions in turn.
Central Kyoto
Kyoto Imperial Palace
This was the home of the imperial family until the emperor and capital were moved to Tokyo in 1868. The current building was reconstructed in 1855 after being repeatedly burnt down over the centuries. It is located in the spacious Kyoto Imperial Park in the center of the city. Although visitors may not enter the buildings, you can wander around them and the gardens. The site includes the Sento Imperial Palace, which previously housed retired emperors and currently acts as the lodging place for the prince and princess during their visits to Kyoto. In the park's southwestern corner is the Kaninnomiya Mansion, a former residence of court nobles that is open to the public.
Nishiki Market
This lively market serves as a great introduction to Kyoto cuisine. As well as fresh seafood, produce, knives and cookware, there are some food stalls and lots of free food samples that will give you a taste of Kyoto's seasonal and specialty foods. More than one hundred stores line this five-block-long shopping street. Many of them have been operated by the same families for generations. Nishiki market opened its first shop in around 1310, originally as part of a fish wholesale district. Almost everything sold here is locally produced and procured.
Pontocho
Pontocho is a narrow alley running from Shijo Street to Sanjo Street, one block west of the Kamo River. It is one of Kyoto's most atmospheric dining and drinking areas. Restaurants range from inexpensive 'yakitori' chicken skewers to traditional and modern Kyoto cuisine and foreign food. Business hours vary but most eateries and bars are usually open from around 5 p.m. to 11 p.m., with some also open for lunch. An increasing number of shops offer English menus.
From May to September, many restaurants on the eastern side of Pontocho build 'kawayuka' temporary platforms over the Kamo River for some cool alfresco dining during the hot summer.

If you would like to go to the restaurants in Pontocho, please check it out:
The Best 7 Restaurants and Bars in Pontocho, Kyoto
This tour takes you to the Kyoto Imperial Palace and two other central Kyoto landmarks that are registered UNESCO World Heritage Sites, the Kamigamo Shrine and Nijo Castle. You can also choose between watching a kimono show, or for an additional fee, try your hand at silk weaving or visit a tea ceremony museum. The tour costs \32,000 for up to six people and starts at 9 a.m. with a pick-up at your hotel. It finishes around 4 p.m. after stopping for lunch along the way. It uses public transport to get around.
If you're a foodie, or would just like some of the mysteries of Japanese cuisine explained, this is a tour for you. To stimulate your appetite, your guide will first take you for a stroll through the beautiful and traditional Gion area, including a visit to a shrine patronized by the locals. You will then head to the Nishiki Market for Kyoto's best breakfast. There your guide will help you select and order around five dishes to eat.
This tour is open to all ages and costs \6,300 per person for a 2.5-hour tour.
Eastern Kyoto
Kiyomizu Temple
One of Kyoto's most famous temples, Kiyomizu is best known for the wooden stage that juts out from its main hall, 13 meters above the hillside below. In season, the stage offers a great view of cherry blossoms and maple leaves. The temple became a UNESCO World Heritage Site in 1994.
Other popular spots within the grounds are the Jishu Shrine to the deity of love and matchmaking. In front of the shrine are two stones, placed 18 meters apart. It is said that if you can successfully make your way from one to the other with your eyes closed, you will have luck in finding love.
The waters of the Otowa Waterfall, located at the base of the main hall, are divided into three separate streams that are said to bring different benefits – longevity, success at school, a fortunate love life.
※Kiyomizu temple are renovating process now, and it will continue until march in 2020.
Gion
Gion is Kyoto's most famous geisha district and features a high concentration of traditional wooden 'machiya' merchant houses. It is located around Shijo Street, between Yasaka Shrine in the east and the Kamo River in the west. The most popular part of Gion is Hanami-koji Street, from Shijo Street to Kenninji Temple. It is an excellent place to have dinner or a drink in one of the old buildings.
A lesser-known but equally scenic part of Gion is the northern Shirakawa Area, which runs along the willow tree-lined Shirakawa Canal parallel to Shijo Street.
Ginkakuji Temple
Also known as the Silver Pavilion, Ginkakuji was built in 1482 by Shogun Ashikaga Yoshimasa as his retirement villa and was converted to a Zen temple after his death in 1490. The Pavilion dates back to this time, as does the Togudo study room. The Togudo is the archetype for tatami rooms today.
Ginkakuji also boasts a beautiful moss garden and a striking dry sand garden.
Under Yoshimasa's influence, Ginkakuji became a center of a contemporary culture known as the Higashiyama Culture, which had a broad impact on the entire country. The arts developed and refined under it include the tea ceremony, flower arrangement, Noh Theater, poetry, garden design, and architecture.
This full-day itinerary leads you to some of Kyoto's most popular temples and shrines at the foot of the city's eastern mountains. Start with a visit to Ginkakuji, then walk the cherry tree-lined Philosopher's Path to Nanzenji Temple, which is a major Zen temple noted for its autumn foliage. Take another path famous for cherry blossoms, the Keage Incline, to reach the striking colors of the Heian Shrine. After taking in the beautiful gardens there, continue to Yasaka Shrine, Kodaiji Temple and Kiyomizu Temple. The course is estimated to take eight hours and requires about \3,000.
Northern Kyoto
Kinkakuji Temple
Also known as the Golden Pavilion, this Zen temple is, indeed, covered in gold – at least the top two of its three floors are. Each floor represents a different type of architecture. The first floor is built in the style used for palace buildings during the Heian Period, the second floor is made in that used in samurai residences and its exterior is completely covered in gold leaf. The top floor is built in the style of a Chinese Zen Hall, is covered in gold leaf inside and out, and is capped with a golden phoenix.
Kinkakuji is built overlooking a large pond, which reflects the temple in its waters.
Arashiyama
Arashiyama is a tourist area on the western outskirts of Kyoto City. Internationally it is most famous for its bamboo grove, but among Japanese is a popular destination during the cherry blossom and autumn foliage seasons.
Lively shopping streets lead to Arashiyama's central landmark, the Togetsukyo Bridge. There are many interesting temples in this region, with the UNESCO World Heritage Site Tenryuji Temple featuring among them. Renting a bicycle is a good way to visit outlying temples like the Meiji period Saga-Toriimoto preserved street that leads to the Adashino Nenbutsuji Temple or Daikakuji Temple, which was once an emperor's residence.
Arashiyama is also a fun place to go boating, ride a rickshaw, or visit the Iwatayama Monkey Park.
If you would like to know more about Arashiyama, please check it out:
The Attractions of Sagano Bamboo Forest in Arashiyama, Kyoto
This tour proposes visiting Kinkakuji Temple and the famous rock-and-pebble Zen gardens of Ryoanji Temple in the morning and going to Arashiyama in the afternoon. Explore the bamboo forest there and visit the monkey park before heading back into town to end the tour at either the Nishiki Market or Gion. Although it's a comprehensive plan that visits some leading sights, as a private tour, destinations and activities are up to you.
The tour lasts about nine hours and costs \43,000 for up to seven people.
Southern Kyoto
Fushimi Inari Shrine
This ancient Shinto shrine is famous for the thousands of vermillion torii gates that straddle the mountain hiking trails behind its main buildings.
It is the most important of several thousand shrines dedicated to the Shinto god of rice. As foxes are thought to be his messengers, there are many fox statues throughout the shrine grounds.
The torii gate-covered hiking trail starts with two dense, parallel rows of gates called Senbon Torii. As you progress you will find many smaller shrines with stacks of miniature torii gates and also a few restaurants. Hiking to the top of the sacred Mount Inari and back takes up to three hours, but many visitors stop roughly halfway up at the Yotsutsuji intersection, after which there are few torii gates.
Tofukuji Temple
This large Zen temple is famous for its spectacular autumn colors in the latter half of November. Its maple garden spans a small valley that visitors can walk through and then looked down upon from the covered walkway of the temple's Tsutenkyo Bridge.
Tofukuji also has some fascinating buildings, like the 22-meter tall Sanmon Gate, which is the oldest Zen gate of its kind, made in 1425. The meditation hall, belfry, bath, and lavatory date back even earlier, to the Muromachi Period (1333-1573) and are rare examples of surviving Zen architecture from that era.
More exquisite gardens surround the Hojo building. Each of these expresses a different character via pebbles, large rocks, moss, trees or checkered patterns. They were created as recently as the late 1930s. 
This walking tour takes you to the most famous temple and shrine in southern Kyoto City. You start at Tofukuji Temple then visit a small temple and shrine as you cut through the woods to visit Fushimi Inari Shrine. Since this is a private tour, you can walk at your own pace and there's lots of room for children to romp around.
The tour takes about four hours and costs \30,000 per group.
Kyoto Experiences
Rickshaw ride
Sometimes the hardest part of sightseeing can be getting from one attraction to another. But you can turn that chore into a fun new experience by using a rickshaw. Rickshaw rides are available in many tourist areas throughout Japan. The beautiful carriage makes for some great photos, and your 'driver' will be a willing photographer. He can also act as a guide by helping you decide your sightseeing route, and giving you the lowdown on good places to eat and the history of the surrounding area. Rickshaws can also take you through narrow local paths that aren't open to taxis or buses.
Each rickshaw accommodates up to two passengers. Children under the age of six may ride free of charge provided they are sitting on the lap of an occupying adult. They are not included in the passenger cost. Kids aged seven or more will require their seat, and consequently their fare.
A rickshaw ride for about one block (1.2 km in 12 minutes) costs \3,000 for one passenger and \4,000 for two. A two-block tour (2.2 km in 22 minutes) costs \5,000 for one person and \7,000 for two. Rickshaw tours as long as three hours can be arranged.
Chanoyu
'Chanoyu' is an alternative term for the Japanese tea ceremony. The practice is a synthesis of many Japanese arts that focuses on preparing and serving a bowl of tea with a pure heart. Following prescribed methods of ceremonial preparation and presentation, powdered green tea, or matcha, is placed into a bowl, hot water is added and the two are whipped together. In chanoyu, you can experience the tastes and textures of the tea and accompanying sweets, and the height of Japan hospitality.
Practitioners of Chanoyu integrate the principles of harmony, respect, purity, and tranquility into their study of tea, and their daily lives.
As a private workshop, this plan not only allows you to experience a tea ceremony in your group alone, but to also have the undivided attention of a private guide who will explain the elegant rituals and customs of the ceremony, and answer as many questions as you can think of. The workshop is held in a special center dedicated to the tea ceremony, with beautiful, serene surroundings.
The workshop costs from \5,410 per person and last for just over an hour.
Fushimi Sake
Fushimi, in southern Kyoto City, is one of the most famous places in Japan for sake. There are about 40 sake brewers there. What makes Fushimi's sake so good is its water. Fushimi's underground water contains the perfect amount of minerals, making it medium-hard water, which gives sake a smooth, soft and mellow texture. The small amount of iron in the water is also good for brewing sake.
The Fushimi region, with its picturesque old sake breweries and canals, is a nice place to relax.
The first stop on this tour is a local bar with around 80 types of sake where you can participate in a blind taste test led by a sake sommelier. The next stop is Japan's second-biggest brewery. The tour of the museum here includes a free small souvenir. The next brewery is a smaller one where you can relax in its pretty garden while sipping some unpasteurized sake. The final stop is a fancy food court, little known even among locals. Here you can buy sake at a special discount and pair your drinks with a variety of appetizers.
The tour runs from 2 p.m. – 5 p.m., Wednesday to Sunday. It costs around \10,000 for one adult, which includes entrance fees to breweries and the museum. The tour is half-price for those aged 19 or below and they will not be served alcohol. 
If you would like to know more about Fushimi sake, please check it out:
Fushimi Sake – one of Kyoto's cultural assets
Guide Reservation Websites
Private, Paid Guides
Private English Tour in Kyoto
These English-speaking guides also act as your chauffeur, so you get easy, breezy travel around town along with cultural and historical explanations of Kyoto's city and sights included. Itineraries are flexible, and the guides like to visit top sights, and some lesser-known ones, too.
Sample tours include a four-hour tour to Nijo castle, Ryoanji Temple and the Golden Pavilion for \24,400 for a sedan, or \26,400 for a mini-van. A seven-hour tour of eastern Kyoto City visits the Fushimi Inari Shrine, Sanjusangendo, Kiyomizu Temple, Ginkakuji Temple and the Rengeji Temple for \42,700 for a sedan or \46,200 for a van. Costs such as admission fees and parking fees are not included in those prices.
Volunteer Guides
Good Samaritan Club
Guide area: Kyoto

Languages available: English

Website: http://goodsamaritanclub.org/

Email: reservation.samaritan@gmail.com
Goodwill Guide on Kyoto Handicraft & Historical Sites
Guide area: Kyoto

Languages available: English, French, Chinese, Russian

Website: https://kyotoguidevltr.wixsite.com/ggkh

Email: UII42902@nifty.com
Kyoto SGG Club

Guide area: Kyoto

Languages available: English

Website: http://kyotosgg.sakura.ne.jp/index-e.htm

Email: tour-guide@kyotosgg.sakura.ne.jp
Sakura Volunteer Guide Club
Guide area: Kyoto, Nara, Shiga

Languages available: English
The Volunteer Guide Association of Kansai Traditional Handicrafts
Guide area: Kyoto, Osaka, Nara, Shiga, Wakayama, Hyogo

Languages available: English, German, Korean, Indonesian, Spanish, Italian, Chinese, French, Japanese

Website: https://kadeko.jimdo.com/

Email: traditional2010@icloud.com
Doshisha SGG Joe Tokyo & Kyoto
Guide area: Kyoto, Nara, Osaka, Kobe, Himeji
Languages available: English, Spanish, German, Korean, Chinese Thai and Bahasa Melayu
Website: https://www.dsggj.com/
That's all. Thank you for reading this article about Kyoto tour guide.
I wish this will help you experience the best trip ever.
Best regards.