Best Tips for Preparing to Travel to Kyoto
The following two tabs change content below.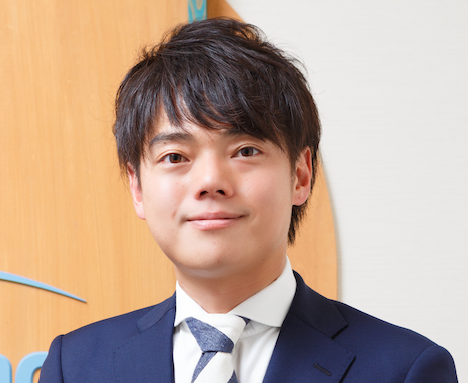 S-fleage
S-fleage is a Kyoto-based company. We are proud to introduce the charms of Kyoto to the world. We hope this article will help you to experience Kyoto.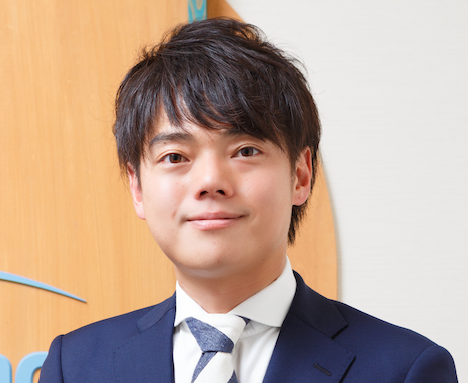 Kyoto is the absolute best place to travel to Japan for the most beautiful and unique tourist spots. Because of this, Kyoto can become very crowded with tourists traveling from all over the world. Therefore, it is important to get all the essential tips before your Kyoto trip in order to avoid such problems. This guide will prepare you for your Kyoto trip by introducing many travel tips and tricks to make it the best experience of your life! So get all the information you need right here and come down to Kyoto, Japan's most beautiful city!
Kyoto Sightseeing Tips
Knowing how to get around and what to bring with you to Kyoto is crucial in order to make your Kyoto trip a smooth one.
Kyoto Weather
Kyoto has hot, humid summers and cold, snowy winters, so choosing the best time of year for you to travel to Kyoto a great way to start planning for your trip.
| | | | | | |
| --- | --- | --- | --- | --- | --- |
| Month | Celsius | Fahrenheit | Rainfall mm (inches) | | |
| January | 9 | 48 | 50.3 (1.98) | | |
| February | 10 | 49 | 68.3 (2.69) | | |
| March | 13 | 56 | 113.3 (4.46) | | |
| April | 20 | 68 | 115.7 (4.56) | | |
| May | 25 | 76 | 160.8 (6.33) | | |
| June | 28 | 82 | 214.0 (8.43) | | |
| July | 32 | 89 | 220.4 (8.68) | | |
| August | 33 | 92 | 132.1 (5.20) | | |
| September | 29 | 84 | 176.2 (6.94) | | |
| October | 23 | 73 | 120.9 (4.76) | | |
| November | 17 | 63 | 71.3 (2.81) | | |
| December | 12 | 53 | 48.0 (1.89) | | |
As you can see from the table above, temperature differences between seasons are sharp and drastic. If you are coming to Kyoto for an extended period of time during the passing between seasons, I suggest you pack clothing for both temperatures. The transition between March and April, in particular, can catch you off guard; you can change from a t-shirt one day to a thick coat the next! If you are coming to see the cherry blossoms (sakura) during March and intend to stay outside late, a useful tip is to bring a long-sleeved sweater. During the spring daytimes in Kyoto, the weather is warm and pleasant, but the temperature can drop quite a lot at night, so having an extra layer to put on at night can make your nightly strolls around Gion or Higashiyama much more enjoyable.
Another important thing you will notice from the table is the high amount of rainfall in June and July. This is Japan's rainy season, and Kyoto is particularly affected by this due to its location within a large valley. If you travel to Kyoto during this time, I suggest you bring along a foldable umbrella to keep in your bag at all times. The rainfall can suddenly start with a little warning during these months, so always having an umbrella around is very handy. In addition to an umbrella, I suggest you stop off in one of Kyoto's many 100 yen stores to get yourself a rain poncho. While they are not the most fashionable items, they will protect you and your belongings from getting wet.
Important Things to Bring for your Kyoto Trip
Kyoto is a small city packed with things to do and places to see. Luckily, most of the best places, such as Kiyomizu Temple and Ninenzaka are located close together, allowing you to walk around and explore the city easily. All this walking, while very fun, can be quite tiring for your feet. Therefore, I suggest you bring some good, practical walking boots for your Kyoto trip. Doing this will help keep you comfortable when walking around, as is especially important if you plan to travel to places such as Arashiyama Bamboo Forest, as there are a few steep slopes there.
Speaking of walking around, if you plan to do lots of it in the Kyoto summer months, I strongly suggest you pack lots of sunscreen for your trip. Japanese vending machines are also conveniently located all over the city, so remember to keep drinking plenty of water. August can reach temperatures of 38 degrees, and with the humidity, it can be quite tough to get around without a drink to help keep you hydrated.
If you are interested in Arashiyama bamboo forest, please check here:
Delight in the magnificent Bamboo Forest – Arashiyama, Kyoto
Getting Around in Kyoto
Kyoto has a great network of public and private transportation systems. Getting around on bus is easy with the 600 yen day bus pass. With this ticket, you can ride on any city or Kyoto bus (not JR buses) and travel as many times as you like for a day! Just ask the bus driver for one! Taxis are also quite cheap and easy to come by just wave one down as you go back home. They know where the best attractions are, but make sure you have an address if you are going to your hotel or a non-tourist location. Suica cards (prepaid travel cards) are also very convenient for traveling on buses and trains. You can purchase one of these from ticket machines at most train stations!
Japan Rail Pass and Kansai Thru Pass
Getting a Japan Rail Pass before arriving in Japan is essential, especially if you intend to use the bullet train or stay in Japan for a while. Not only will you save a bit of money, but you will also avoid having to wait in line to buy multiple train tickets. You can purchase a Japan Rail Pass online from outside of Japan, and receive it at ticket offices when you arrive in the country. Do not forget to bring your passport when you pick it up, as you need to show it for proof of identification!
The Kansai Thru Pass is great for those who plan to travel from Kyoto to other areas of Kansai such as Osaka, Kobe, and Nara. This 2 or 3-day pass allows you to ride on subways, private railways and buses throughout Kansai, all on a single ticket! It is a great, hassle-free way of getting around. Why not spend a great day visiting the sights in Kyoto before visiting Dotonbori in Osaka to eat and get some shopping done?
Exchanging Money in Kyoto
Kyoto has three great locations for exchanging your foreign currency into yen. Located near Exit 9 of Kawaramachi Station in Shijo is a shop known asアクセスチケット 京都四条店, on the opposite side of the street near Exit 8 TOKAI四条河原町店, and located just north of Exit 15 of Karasuma Station is金券ショップリフォルテ錦店. All these shops can exchange most western currencies (US dollars, pounds, euros) for Japanese yen, so make sure you bring some cash with you. You can also use your foreign cards in Japanese ATMs around the country, but make sure you tell your bank beforehand that you will be using your card abroad to avoid problems.
If you are interested in payment in Japan, please check here:
Payment in Japan – All you need to know
Renting Wi-Fi in Kyoto
Wi-Fi is essential for getting around Kyoto, so I recommend renting a Wi-Fi device to make sure you are always connected and can use applications like Google Maps. Websites such as https://www.kyoto-wifi.com/ can send pocket Wi-Fi devices to your hotel for when you arrive, allowing for a hassle-free, internet –connected experience in Japan. Simply post the device back when you are done! There is also a large, free Wi-Fi network known as KYOTO Wi-Fi that has hotspots all over the city from bus stops to shopping malls, as well as free Wi-Fi in most convenient stores!
If you are interested in Wi-Fi in Kyoto, please check here:
How to Connect to Wi-Fi in Kyoto
Connect with the Locals
Like most places in Japan, Kyoto has a regional dialect that can only be found in parts of Kansai. As some of you may know, "thank you" in Japanese is "arigato". In Kyoto however, many people say "okini" instead. If you go to a restaurant or shop and use this word, many of the local Kyoto residents will feel very happy and welcoming. So try it out during your Kyoto trip!
Kyoto Sightseeing Budget Tips
How much you will spend during your Kyoto trip depends entirely on what you want to do and where you want to stay.
An Average Budget
Depending on the time of year, Kyoto is quite a reasonable city when it comes to hotels and restaurants. A cheap hostel in Kyoto can go from 2000 to 4000 yen a night and are a great way to meet people from around the world. Many of these are located conveniently close to Kyoto Station (within a 10-minute walk), but most do not have private rooms. Private rooms at budget hotels can go from around 7,500 yen, and most have free Wi-Fi available.
Eating out in Kyoto is nice and cheap if you avoid the famous kaiseki. Many chain restaurants offer tasty food for very cheap. I suggest you try some tasty Kyoto ramen, as some types are both a local dish and very cheap. Donburi or Japanese curry bowls can go for as cheap as 340 yen, so you can easily spend only 1,500 yen a day on food if you can control yourself from trying all the Kyoto delicacies! If you go to a supermarket in the evening (around 6:30 to 7 pm), you may be able to find some discounted Japanese bento too!
Luckily many temples, shrines and other tourist attractions such as Fushimi Inari and Arashiyama are free to enter, so you can save a lot of money by taking advantage of this. On a low budget, you can easily spend around 7,000 to 8,000 yen a day on everything, including accommodation!
A Slightly Higher Budget
If you are willing to spend a little more during your Kyoto trip, why not stay in a nice hotel in Kawaramachi or near Kyoto Station. Many conveniently located hotels can go for around 8,000 to 10,000 yen a night and are always kept very clean by their staff. Some even have public baths for you to try out! Of course, these come with Wi-Fi, and many have refrigerators with free water bottles inside to help keep you hydrated for a long day of exploring.
With a slightly larger budget, you can eat out a more local place. I suggest you try your hand at making yakiniku or okonomiyaki. They are not so expensive but are fun to make and super delicious. Prices can go from 1,500 yen depending on the place.
As for sightseeing, I suggest you stick to low price entry fees if you want to enjoy your trip. Kiyomizu Temple is only 300 yen, and Kinkakuji is 400 yen. Both of these places are amazing and definitely worth your time if you do not mind the fees piling up.
Kyoto Itinerary Information
Knowing how long to stay in Japan and where to go is essential for enjoying your Kyoto trip.
How Long Should I Stay in Kyoto?
Kyoto is an amazing city jam-packed with so much to see that it is hard to say how long you should stay. Most first-time visitors end up spending 3-4 days in Kyoto and often end up visiting other nearby cities such as Osaka and Nara. However, I strongly suggest you spend at least 4-5 days in Kyoto. Most people come to Japan and spend a lot of time in the capital Tokyo before making a side trip to Kyoto, but I think you should try to make it a 50-50 split between the cities. If you bought a JR Pass, you have no excuse not to come down to Kyoto from Tokyo!
2 Nights, 3 Days Itinerary Sample for Kyoto
Here are a few tips on where to go during your Kyoto trip if you are staying in the city for 3 days.
Day 1
–Fushimi Inari Shrine: Located just a few stops from Kyoto Station, Fushimi Inari Shrine is one of the most beautiful and famous shrines in the whole world. It is known for its 1,000 red shrine gates and is a very picturesque place. I suggest you begin your day here very early in the morning to avoid the crowds and make an exciting, fun start to your first day. Luckily, it is open 24/7 and is free entry!
–Kiyomizu Temple: This stunningly beautiful temple perfectly captures the beauty and history of Kyoto. This must-see location is oozing with traditional Japanese culture and is completely unique to Kyoto.  Admission is only 300 yen, but you will get the memories of a lifetime in return!
–Higashiyama Area: Right next to Kiyomizu Temple is the jaw-droppingly beautiful Ninenzaka and Sannenzaka areas of the Higashiyama district. This area will make you think you had stepped back in time with its traditional streets and history-filled buildings. I recommend you check out the world-famous Starbucks located here too! There is no Starbucks like it anywhere else!
Day 2
–Kinkakuji: The Golden Pavilion is truly a sight to behold. Its magnificent golden walls surrounded by a beautiful garden are a must-see location. I recommend going there at 9 am when it opens to beat the crowds. The entrance fee is 400 yen but you will not regret it!
–Nishiki Market: This is a great place for foodies and those who want to sample many of the foods Kyoto has to offer. Immerse yourself in the sights and sounds of all the different stalls. While it can become crowded during the afternoon, entrance is free and it is conveniently located in the Kyoto shopping district.
–Kyoto Tower: Kyoto Tower offers visitors a stunning view of the whole of Kyoto city. Located conveniently close to Kyoto Station, the tower offers visitors a bit of a break from all the temples and shrines. Located on the lower levels are some great restaurants and shops, so I recommend you eat dinner here.
Day 3
–Arashiyama Bamboo Grove: The world-renowned Arashiyama Bamboo Grove is a great place for those who wish to immerse themselves in nature not typically found in the west. The breathtaking green bamboo is free to enter and offers visitors the chance to visit many great temples and shrines all while wondering about the peaceful environment. I suggest you start your day here very early and do not forget to visit the Togetsukyo Bridge!
–Tenryu-ji: The UNESCO World Heritage Site is a huge Zen Buddhist temple located very close to the Arashiyama Bamboo Grove. Catching the blue sky reflected on the pond located in the temple grounds is a great sight to behold. As it opens at 8:30 am and has a 500 yen entrance fee, I suggest you explore the Arashiyama Bamboo Grove a lot before coming here.
Otagi Nenbutsu-ji: I hope you have your walking boots on, because this temple, while a 30-minute walk away from Arashiyama, is one of the most unique temples in all of Kyoto. It is famous for having 1,200 moss-covered statues that are all one of a kind. It is great for those who wish to take pictures. A fun game many visitors play is to find the statues that most looks like them or fits their mood. If you visit here, do not forget to check out the very old streets and thatched buildings nearby.
Temple Fatigue
Kyoto is well known for its unrivaled collection of beautiful temples and shrines, and many are definitely worth a visit during your Kyoto trip. However, a good tip is to avoid seeing too many too quickly. If you do not pace yourself during your trip, you can quickly lose interest in even the most beautiful places. I suggest you visit around 3 temples and shrines a day and break up your visits with meals and shopping.
How to Get to Kyoto
Knowing how to get to Kyoto before arriving can save you a lot of stress and confusion.
Kansai International Airport to Kyoto
Navigating Kansai international Airport is fortunately very smooth, as a direct train line to Kyoto begins at a train station located in the airport itself! For 3,370 yen, you can ride on the Haruka limited express all the way to Kyoto Station in just over 1 hour and 10 minutes. There are special racks in the train carts for your big suitcases too, making for a less cumbersome ride. You can purchase train tickets at the Kansai-Airport Station ticket machines with cash.
From Osaka to Kyoto
Fortunately, Osaka is very close to Kyoto. You can ride on a shinkansen from Osaka Station to Kyoto Station in only 15 minutes, which is what I recommend if you have a Japan Rail Pass as it is the quickest and most comfortable way. However, if you are heading for the Shijo-Kawaramachi area for some shopping and food, I suggest you take the Hankyu Kyoto Main Line from Umeda Station (about 5 minutes on foot from Osaka Station) to Kawaramachi Station in Kyoto. This will take you directly to the downtown shopping and restaurant areas.
From Tokyo to Kyoto
The best way to travel from Tokyo to Kyoto is to use the bullet train or shinkansen. You can board a bullet train from Tokyo Station or Shinagawa Station, and then it is a straight shot to Kyoto Station on the Tokaido Shinkansen line. If you are traveling by a Japan Rail Pass, however, you cannot use the Nozomi train! You will be charged a fee if you try to use the Nozomi trains. Instead, you should use the Hikari trains, as they are no additional fees. The journey from Tokyo Station to Kyoto Station should take 2 hours and 40 minutes, so sit back and relax.
Recommended Times to come to Kyoto
Choosing what time of year to come to Kyoto can drastically change your trip. Choose the right time for you!
April Trip
April is one of the most beautiful times to come to Kyoto and Japan as a whole for one reason: cherry blossoms. Lasting only a couple of weeks, the cherry blossoms of Kyoto usually peak at around April 1, but it always changes around every year. Some early bloomers can start in late March, but most cherry blossoms will start going from around April 14, so make sure you pick your time carefully if you wish to see the famous Sakura of Japan. Some of the best places to see cherry blossoms in Kyoto include the Umekoji Park near Kyoto Station and Daigo-ji.
November Trip
The pinks, purples, and white of the cherry blossoms of Kyoto are very beautiful, but just as beautiful as this is the amazing autumn/fall leaves. The vibrant reds, oranges, and browns are an amazing backdrop to any temple. Unlike the short cherry blossom season, the fall leaves last a very long time from around October 15 to December 15 but really hit their peak in the month of November. The temperature during this time can be a little chilly, so make sure to wrap up warm, especially at night. The best places to travel to in order to see the amazing red leaves are Tofuku-ji in between Kyoto Station and Fushimi Inari Shrine, and Nanzen-ji. These great temples have huge grounds full of trees that will truly take your breath away. I suggest you walk along the Tsutenkyo Bridge at Tofukuji and look down to see all the amazing colors.
Off-Season (Peak) Trip
Traveling to Kyoto outside of the busy spring and fall months is great for those who wish to avoid the harder crowds, and many of the off-peak times have some great events and charms of their own. In July for example, there is the Gion Festival, the largest and most famous festival in all of Japan. It is a wonderful experience to witness to thriving Japanese culture that the clothing and floats display, and is a great time to visit the shrines. While this festival does bring in lots of people, many of the other tourist sights are less crowded, giving you a more comfortable time. Both summer and winter draw fewer visitors but offer some amazing sights nonetheless. I strongly suggest you visit both Kinkakuji and Kifune Shrine if you travel during the winter months. They are extremely beautiful when covered in snow.
What to Eat in Kyoto
Japanese food is so varied and tasty, and local Kyoto food is just waiting for you!
Kappa Sushi
Kappa Sushi offers guests the chance to authentic, fresh, Edo-style sushi and other a la carte dishes, all while enjoying the beautiful view of the Kamo River: Kyoto's most famous river. For those of you that are not into sushi, there is a kaiseki course available with many types of Japanese alcohol and soft drinks. If you come in summer, you will be able to enjoy your meal on the kawadoko: a wooden floor placed over or beside the river. This will allow you to keep cool and truly immerse yourself in Kyoto's beautiful nature.
Budget: lunch 3,800yen, dinner 4,800yen
Opening times: 17:00-24:00 (L.O. 23:30) Monday to Sunday
How to pay: American Express, JCB
Address: 160 Matsumotocho, Nakagyo-ku, Kyoto 604-0982
URL: https://kappasushi.gorp.jp
Ramen in Kyoto
There are many different types of ramen in Japan, and that includes regional flavors! In Kyoto, you will find many varieties of tonkotsu or pork broth ramen. While it did not originate in Kyoto, is very popular there due to its low cost and high student population. There are many great ramen restaurants to find in Kyoto, but my personal recommendation is Wajoryomen Sugari in Karasuma. It has the best ramen I have ever eaten, and the atmosphere of the restaurant is very traditional as it was constructed in an old Japanese house. They even have wagyu beef for you to try alongside your ramen.
Opening times: 11:00-15:00 and 18:00 22:00 (L.O. 21:50) Monday to Sunday
How to pay: Cash
Address: 471-1 Kannondocho Nakagyo-Ku, Kyoto 604-8222, Kyoto Prefecture
URL: http://www.takakura-nijo.jp/approach/
Yasube Pontocho
While Pontocho is known as being one of the more expensive places to dine, Yasube Pontocho offers customers very reasonably priced okonomiyaki or Japanese non-sweet pancake. This family-run business offers many styles of okonomiyaki from different areas of Japan, and you can easily pick and choose your own ingredients to add to them. Each table has its own teppanyaki hot plate where your food is cooked and brought, which keeps it nice and hot.
Budget: okonomiyaki from 630 yen, beer from 550 yen.
Opening times: 16:30-23:30 (Monday to Friday), 15:00-23:30 (Saturday, Sunday and Holidays)
How to pay: cash only
Address: 142 Umenokicho, Pontocho Sanjo-sagaru, Nakagyo-ku, Kyoto 604-8012
URL: https://www.facebook.com/pages/category/Restaurant/Yasube-Pontocho-767393463402521/
Kyoto Gion Tempura Yasakaendou
Gion is a mystical place full of beautiful streets and traditional buildings. I really recommend coming here at night to see all the lanterns lit up. In fact, why not eat dinner here at the Kyoto Gion Tempura Yasakaendou? This beautiful restaurant offers customers the chance to sample tempura and tea ceremony. The staff speak English and are very friendly, but children are not allowed. It contains many types of tempura from shrimp to pumpkin.
Budget: 4,000 to 8,000 yen
Opening times: lunch 11:30-15:00 (LO.14:45), dinner 17:00-22:00 (LO.21:15)
How to pay: cash (credit cards also acceptable)
Address: 566 Komatsu-cho, Higashiyama-ku, Kyoto Japan 605-0811
URL: http://www.gion-endo.com/english/index.html
Fujita (Kaiseki cuisine)
Japanese kaiseki cuisine is not really something you can find anywhere else in the world. The multi-course delight is highly regarded around the world due to the care and beauty that goes into making it. Ingredients vary between the season as locally produced foods are used at different times of the year during their peak of freshness. Usually, the meal consists of appetizers, sashimi, cooked dishes, rice, and dessert. Even without tasting the delicious food, it is a beauty to behold, and the skill that goes into each meal shines through. Fujita is located in Pontocho, where the kaiseki cuisine perfectly matches that historical area.
Budget: lunch 5,500yen, dinner 11,500yen
Opening times: lunch 11:30-14:00 dinner 17:00-22:00 (L.O. 21:00)
How to pay: American Express, Visa, Master, cash
Address: Sanjo-sagaru, Pontocho, Kaburenjomae, Nakagyo-ku, Kyoto 604-0000
URL: http://www.pontocho-fujita.jp
Where to Stay in Kyoto
Picking the right location for you can make your Kyoto trip so much more convenient and enjoyable. Whether you want a hostel, regular hotel, business hotel or a Japanese inn, Kyoto has it all!
Around Kyoto Station
It sounds like a given, but Kyoto Station really is one of the best locations to stay due to its convenience. From here, you can get direct trains to Fushimi Inari, Arashiyama and Tofukuji, and catch city buses to Kiyomizu Temple or Kinkaku-ji. There is also an underground mall called Porta that offers great places to eat out or buy souvenirs, and an excellent tourist information center within the station, where you can pick up maps and other leaflets. The area is also only a 15-minute walk away from downtown Kyoto, and a 20-minute walk away from Gion. Once your Kyoto trip, unfortunately, comes to an end, staying around here also makes it easy to leave the city as you can hop on a train to Osaka or Tokyo.
Around Gion
Like Higashiyama, Gion is an area drenched in Japanese history and culture. It's the perfect place to stay if you want to truly immerse yourself in the traditional, "old Kyoto", and will be one of the best areas for you to have the chance to see a geisha or other kimono-clad girls. If you plan on staying in this area, I strongly suggest you stay in a ryokan (Japanese inn), and don a kimono yourself! The area is conveniently located near downtown Shijo, meaning you can easily do lots of shopping and souvenir purchasing here and is only a 20 minute walk away from the area north of Kyoto Station. If you return to your hotel at night you are in for a treat as the area lights up beautifully and becomes very peaceful without all the tourist crowds.
Around Higashiyama
Higashiyama is a great place to stay if history and tradition is your thing. Yasaka Shrine, Ninenzaka, and Kiyomizu Temple are all located within walking distance or each other, making for some truly enjoyable sights. Subway stations and buses to places like Kamigamo Shrine are also plentiful in this area. Like with the Gion area, I suggest staying in a traditional ryokan (Japanese inn), if you have the chance, for a true Kyoto experience. If you want a really amazing experience, wake up early and watch the sunrise over Kiyomizu Temple. Not only will there be very few tourists early in the morning, but it is an unforgettable sight.
Guest House
Guest houses are great for those who are traveling with a budget, and for those who wish to meet many people from around the world. They are conveniently dotted all over the Kyoto, and prices can go for as little as 1,800 yen during the off-peak seasons. If you are a bag packer who is only staying in Kyoto for a short time, this might be a good option for you. The rooms are often shared, as are facilities but are usually segregated by sex. Sakura House is a very famous guest house chain that has places all over Japan, but you can find them anywhere in Kyoto. I recommend the area around Nijo Castle because it is located very near Kyoto Station and has many buses that link it to other areas of the city. Many of these guest houses have Wi-Fi, and some even come with rental bicycles!
Hotel
There are so many great hotels in Kyoto that it is almost hard to pick an area to stay or a price range. If you are on a budget and do not want to share a room with strangers, I suggest staying in something like the Hearton Hotel. The Hearton Hotel is a great place for those who want convenience on a budget. It is only a 10-minute walk from the downtown Kyoto area, and the rooms, while somewhat old, are cozy and larger than most business hotels. It is a great place for those who are only spending a short amount of time in Kyoto.
However, if it is luxury and high-class dining that you want, no hotel could be better than staying at the Ritz Carlton Kyoto. On the banks of the Kamo River lies the Ritz Carlton Kyoto, a luxury hotel with one of the best locations in the whole city. It has a great view of the river as well as the distant Higashiyama Mountain Range and is very close to all the sights of downtown Kyoto. The rooms are very spacious and extremely clean. The view of the Kamogawa River at night is particularly beautiful, so make sure you check it out. As usual, all rooms have Wi-Fi for your convenience.
What to do in Kyoto
Kinkakuji
This unique UNESCO World Heritage site is popular all year round with foreign and Japanese tourists alike. Known as the "Golden Pavilion" in English, this beautiful golden temple, open from 9 am, is just a bus away from Kyoto Station and 400 yen to enter. If you visit Kyoto, it's almost mandatory to get a photo of this temple as it is one of the seventeen locations that comprise the historical monuments of ancient Kyoto! Don't forget to walk around the garden and sample the delicious golden leaf ice cream! If you come in winter, you may get catch glimpse of a rare sight: the Golden Pavilion covered in snow!
Fushimi Inari Shrine
Perhaps the most famous shrine in Japan and the world in general, Fushimi Inari Shrine is known for its 10,000 red shrine gates (torii). A must-see location, it is said that your desires will come true if you pass through the gates. As it is open 24/7 and free, you can enjoy the shrine anytime! Going there in the dead of night is really spooky though! Catch a local train on the Nara Line from Kyoto Station for just 140 yen and have the experience of a lifetime! I suggest you go super early in the morning to avoid the crowds. Many of the pathways lead up a mountain, so forget your walking boots! And while you are there, why don't you try a local specialty: Kitsune Udon.
Kiyomizu Temple and the Higashiyama District
The Higashiyama District of Kyoto is just oozing with Japanese history and culture. The remarkably preserved shops and restaurants that line the stone-cobbled streets make it an essential place to visit for those who wish to experience traditional "old Kyoto." Climbing the steps of Ninenzaka will make you think you are back in feudal Japan! I suggest you begin your day by visiting Kiyomizu Temple very early in the morning (opens from 6 am) to avoid the crowds and get those great morning shots. This beautiful, UNESCO World Heritage Site is only 300 yen to enter and is located within walking distance from other great temples and streets. There is also a free area that you can roam around too. Don't forget to check out the cool dragon statue in front of Kiyomizu Temple (it is a personal favorite).
Arashiyama
Arashiyama is one of the most picturesque places in Kyoto. Not only is there the world-famous bamboo grove, but you can also visit the magnificent Togetsu-kyo Bridge. If you come in spring or fall, you can witness some great views of cherry blossoms and autumn leaves covering the slopes of Arashiyama in the backdrop of the bridge. Speaking of the slopes, there is a really fun monkey park with over 170 monkeys located there! A great place to visit if you are traveling with kids, and only 550 yen per person! A good tip is to wear a kimono if you come here: the bamboo makes for a great backdrop for photographs. You can catch a train directly from Kyoto Station to Saga-Arashiyama Station on the San-in Line for just 240 yen.
Eating Your Way Through Nishiki Market
Nishiki Market has over one hundred food stalls that line a narrow pathway and fill the air with many great aromas. Located only 5 minutes from Shijo subway station by foot, this is a great place for those who wish to taste many local foods on the cheap. As it can get crowded and space is limited, I recommend you do not carry any bags with you. If you have a backpack, put it in front of you. Don't forget to try the tako tamago!
Tasting Sake at Fushimi Sake District
If drinking alcohol is your thing, why not embrace some of the local Kyoto cultures and taste some sake at Fushimi Sake District. Located in southern Kyoto, the Gekkeikan Okura Sake Museum is a great place to learn about and taste sake. Established in 1637, it is also one of the oldest family-owned businesses in the world! I recommend you try Umeshu during your Japan trip!
Join a Local Tour
If you want to experience the "real" Kyoto and learn about all the secret places that tourists do not know about, I suggest you join a local tour or hire a local tour guide. Not only do these people make excellent and fun travel companions, but they also have known Kyoto like the back of their hand. They will give you much peace of mind as you travel around. If you have very particular interests, I really recommend a local guide. Check out www.magic-trip.com for an idea of what to expect on these tours.
Conclusion
We hope you have found this guide useful and use it for when you plan your Kyoto trip. Kyoto is a truly amazing city that will blow you away with its beauty and splendor. Regardless of what time of year you come, you are going to have the trip of a lifetime. So hurry up: Kyoto is waiting for you!